Anna Faris May Be Dating Someone New & Here's What You Need To Know About Him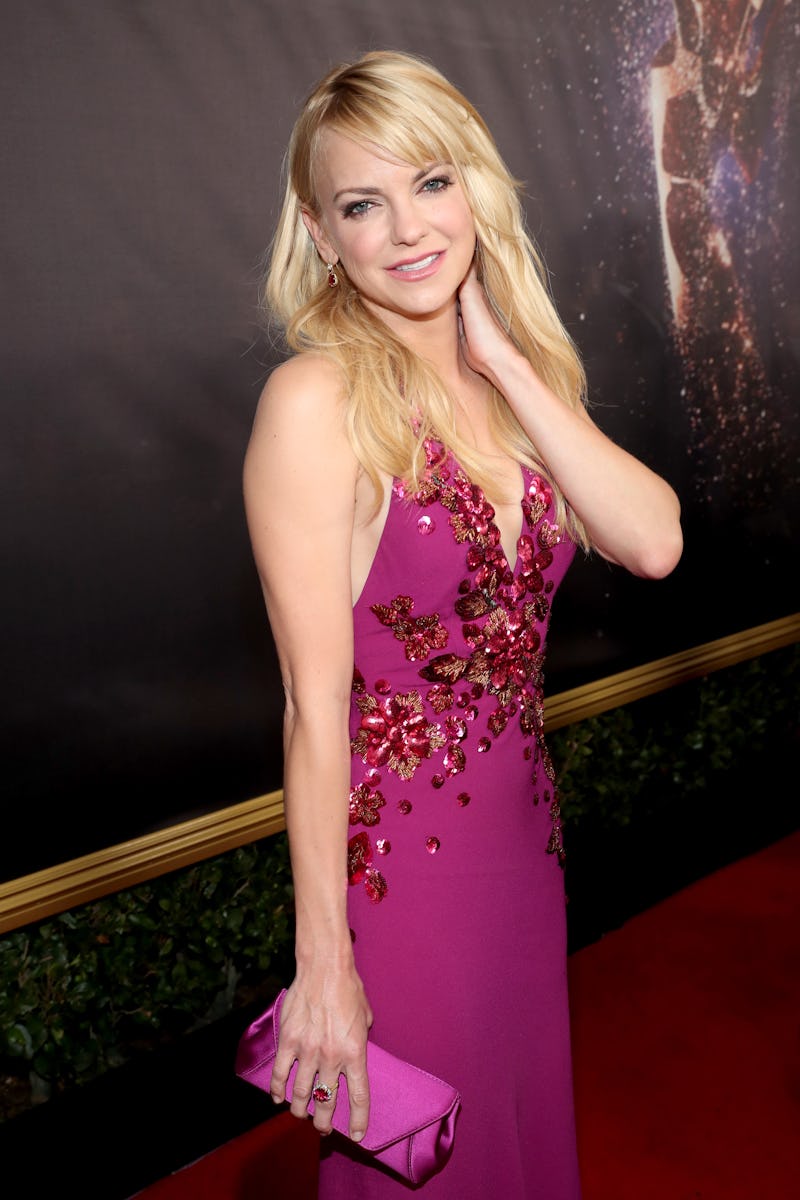 Rich Polk/Getty Images Entertainment/Getty Images
Although the internet's heart collectively broke in August when Anna Faris and Chris Pratt announced their separation after eight years of marriage, it sounds like things are looking up. On Wednesday, TMZ and E! News reported that Faris may be dating someone new, signifying that she's officially moving on. So, who is Michael Barrett, aka the guy she's reportedly seeing? This cinematographer apparently worked with Faris on the upcoming movie Overboard, though TMZ claims there were no signs of romance on set. (Bustle reached out to reps for Faris and Barrett for comment, but did not receive an immediate response.)
Even if you don't automatically recognize Barrett's name, you likely know his work. According to IMDb, he worked as the director of photography on Ted and its sequel. He's also credited on the Supergirl pilot, as well as several episodes of CSI: Miami and CSI: Crime Scene Investigation. Plus, Barrett is a member of the American Society of Cinematographers and Academy of Motion Picture Arts and Sciences, per his IMDb page. So clearly, this guy is legit. Oh, and he's made quite a few commercials, according to his professional website.
While it may be hard for fans to wrap their heads around Faris moving on from Pratt, it's actually great to hear she's not letting their split stop her from living her life and doing what makes her happy. According to E!, she and Barrett have reportedly gone on a number of dinner dates recently, where an an eye witness claimed, "They were laughing at the table. She looked very happy and had a smile on her face when she was leaving." Those rumored dates also included "several dishes of various pasta and salad," along with a bottle of wine — pretty much all of the best things.
Even if the Mom star is dating someone new, as these reports suggest, that doesn't mean her ex is out of her life completely. Faris still thinks highly of Pratt, according to a recent interview. She told People, "We'll always have each other and be incredible friends." And don't worry, there's plenty of laughter there. Faris continued,
"There is still so much laughter in our lives together, and he is so proud of me, still. We watched each other grow, and he still cracks me up all the time. And I think I crack him up — unless he's a really good actor and great at faking laughter."
While she tends to be upfront with fans — after all, it was on her own social media pages that she and Pratt announced their split — she has yet to confirm or deny these new dating rumors. However, she's about to embark on a tour for her soon-to-be-released book, Unqualified, so it's entirely possible she may be asked about Barrett then. Who knows, maybe he'll even accompany her for some of the stops?
Regardless of what happens next, it's completely up to Faris, whether or not she wants to maintain privacy in her relationship. Maybe the pair will eventually walk the red carpet together when Overboard premieres in 2018, or maybe they'll take it slow and be out of the spotlight.
Considering Faris revealed how she felt about being called #relationshipgoals in a previous interview with Bustle, the latter may be more likely. At the time, she said, "It's really f*cking weird," when asked about the public's obsession with her then-relationship with Pratt. "It's wonderful, but you kind of feel like you're the little things on top of a massive wedding cake." Talk about a lot of pressure.
If Faris and Barrett are actually dating, maybe fans will give them a break, instead of putting any unfair expectations on them. Chances are, she's just trying to get back into the swing of things and move on with her life — and that's perfectly understandable.