'Supergirl' Is Giving Its New Villain Unprecedented Powers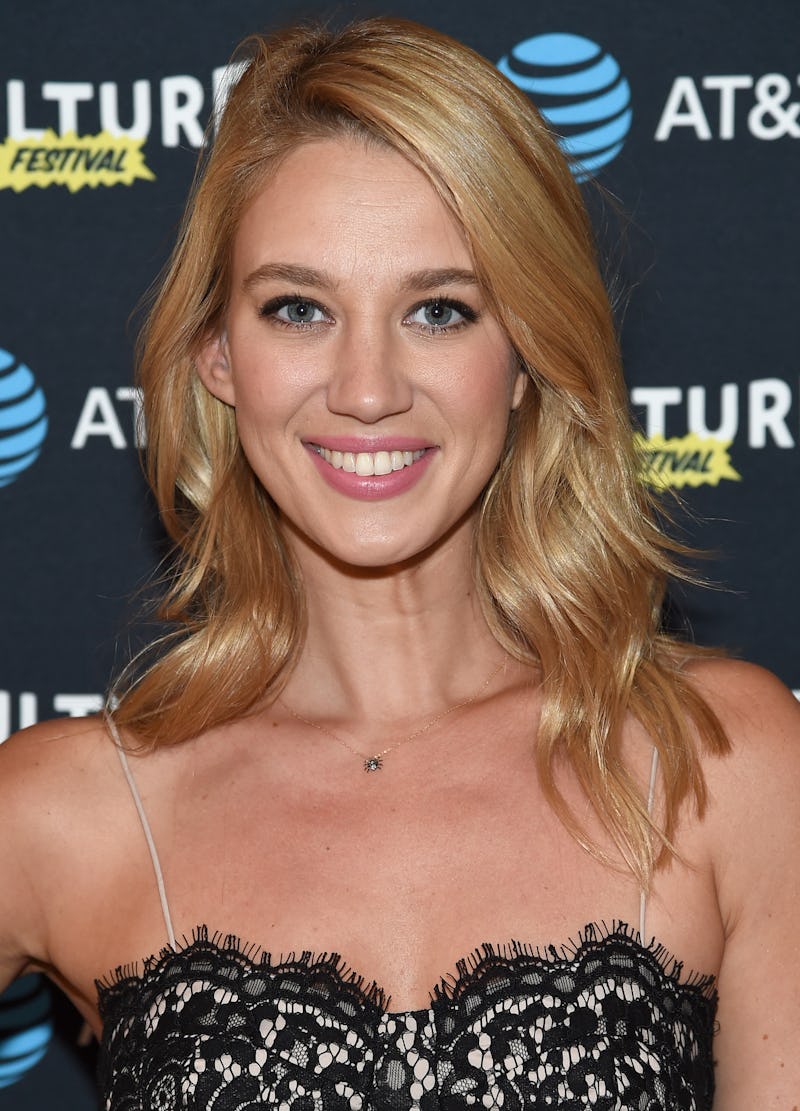 Jamie McCarthy/Getty Images Entertainment/Getty Images
Another season, another set of villains for Kara Zor-El to take down. When Supergirl returns for Season 3, premiering Oct. 9, fans of the series will be introduced to Psi, played by Yael Grobglas known for her role on Jane the Virgin. But will Supergirl's version of Psi be like the comics' version? It would seem like a yes — but with one noticeable change.
In the comics, Psi was a villain specifically created for Supergirl back in 1982. A mutant with telepathic abilities, Gale Marsh (Psi) lost her parents to a car accident and was taken in by scientist Daniel Pendergast. Her powers are all mental: Telekinesis, telepathy, levitation, and more. Pendergast saw her powers and wanted to use her to combat what he saw as society's decay. He thought the entire world was being influenced by "decay" that needed to be stopped — and with her powers he told her she should be the one to do it.
After she failed to kill Supergirl as she was told — she didn't think it would be right to kill her — Pendergast threatened her life. Psi ended up using her mind powers to turn Pendergast into a monster, before turning him back into human form following a fight between Supergirl, the monster (known as Decay), and Psi. Since that first introduction her character has been reimagined several times, been a part of the Suicide Squad, and has also been killed off only to be brought back. In one instance, she was reimagined as an alien being without a mouth who communicated telepathically. It's unclear whether Supergirl will introduce a new origin story for Psi or have her origin be the same as one particular comic.
Supergirl will undoubtedly have plenty of enemies moving into National City in this new season. However, Psi was one that executive producer for the series, Robert Rovner, called a "good match for Supergirl" in an interview with TV Line. Set to appear in Episode 2 of this season, the show's official synopsis says that Psi is "a thief with psychic powers … able to immobilize people by tapping into their worst fears."
While her powers of fear certainly sound cool, this new information is rather strange. Throughout her time as a comic book character, Psi has never been known to have powers that target fear. With that description, she sounds more like Batman villain Scarecrow with his poison fear gas capable of bringing its victim's worst fears to life. Regardless of how Psi got these new powers, though, it would certainly seem that Supergirl is in for a scary fight — just in time for Halloween.
Of course, Psi's character has always been a bit in flux, with her specific powers never really being clearly defined. After all, in her original appearance, she was able to use her mind to turn a man into a goopy monster. But with the focus on Psi's mental powers, there are some, like Ryan Joseph with Blastingnews, that think this would be the perfect time for a super-heroic ally to make her entrance and help Supergirl defeat Psi. That hero could be Saturn Girl. As reported by Variety, portrayed by Amy Jackson, Saturn Girl would make an interesting foil for Psi. They both have mental powers, one good, and one obviously not so good. In the comics, Saturn Girl is known for being the first woman to lead a superhero team in comic book history and was a founding member of the Legion of Super-Heroes, according to Variety. However, while Saturn Girl is confirmed to be joining Season 3, per Variety, there has been no specific information on how she will make her grand debut.
It's important to note that when it comes to the Big Bad of the season, Psi isn't Supergirl's biggest challenger. That title goes to Reign. Played by Odette Annable, The Hollywood Reporter noted that this will be Supergirl's take on the infamous DC story arc referred to as World Killers. In the comics, Reign is a creature created by Kryptonian scientists that attempted to conquer earth.
But no matter which villains she ends up facing, or whether or not she gets any help, Supergirl will face these challenges head on. Whether it be Reign, Psi, or anyone else, she seems more up to the challenge of being a superhero than ever before. Catch her heroic return Oct. 9 on The CW.