The Quebec City Mosque Victims Were Praying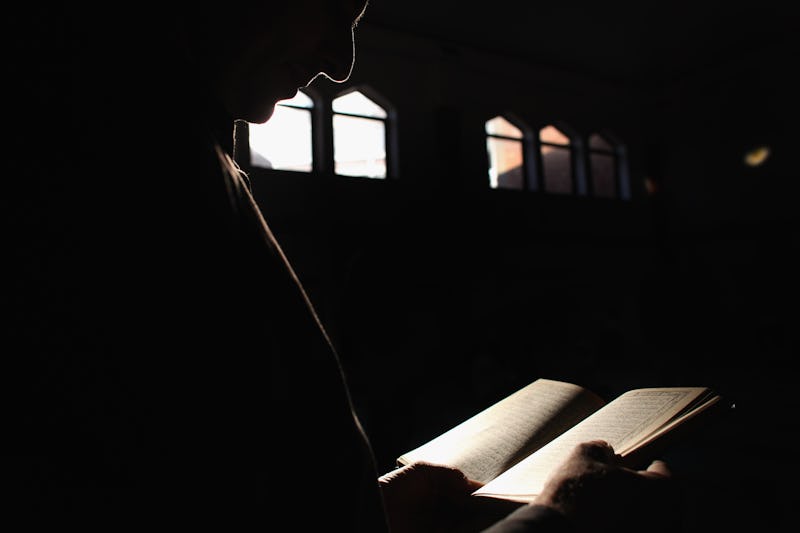 Dan Kitwood/Getty Images News/Getty Images
Tragically, on Sunday evening a deadly shooting occurred at the Quebec City Islamic Cultural Center. Reuters reported that at least five people were killed in the incident and many were injured as well. The Quebec City mosque victims were inside praying as they were fired upon by up to three gunmen.
Reuters reported that around 40 people were in the mosque Sunday evening. According to the Islamic Center's president Mohamed Yangui, the individuals present in the mosque at the time were likely mostly men, and that any women present would have been located on the upper floor, above and away from the area where the shooting took place. Contrary to Reuters' report, Yangui estimated that between 60 and 100 people attend Sunday evening prayer.
A witness told Radio Canada how it unfolded, lamenting the innocence of the victims who had merely come to the mosque for evening prayers:
They started to fire, and they they shot they yelled, 'Allahu akbar!' The bullets hit people that were praying. People who were praying lost their lives. A bullet passed right over my head. ... There were even kids. There was even a three-year-old who was with his father.
Zebida Bendjeddou, a member of the mosque who had visited it earlier in the evening prior to the shooting, noted that the victims were likely people that everyone in the tight-knit community knew. While Bendjeddou indicated that names of the victims have not yet been released, she asserted that, "They're people we know, for sure. People we knew since they were little kids."
While the motive behind the shooting and the targeting of the mosque and its Muslim members is not yet established, many suspect that it is related to Islamophobia. However, no information about the shooter or shooters and a potential motive have been revealed by local law enforcement.
Furthermore, members of the mosque have previously been antagonized with Islamophobic actions. In 2016, a pig's head was left at the entrance to the mosque with a note that said "Bonne appétit." As many know, consumption of pork is prohibited by the Qur'an and thus the act was highly offensive.
While the motive for the shooting is not confirmed, either way the shooters chose to murder innocent individuals who were merely worshipping in their community mosque. The shooting is an absolute travesty and, to honor the victims and to protect others, it is exceedingly important that people stand up for everyone's right to feel safe in their place of worship and freely worship without threat.