This Is The Real Reason Kylie Jenner Got Lip Injections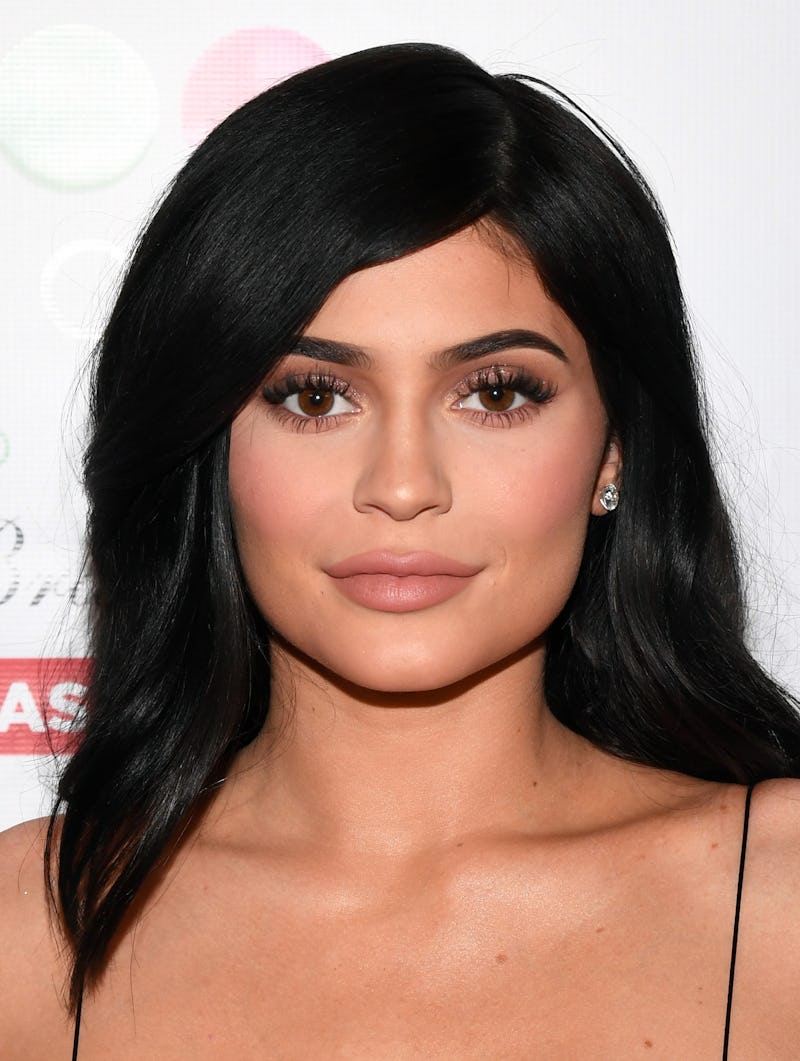 Ethan Miller/Getty Images Entertainment/Getty Images
After much criticism and speculation over the past few years swirling around her pout, the 20-year-old beauty mogul Kylie Jenner has finally revealed why she got lip fillers.
Even though fans and the media pressured Jenner to finally admit having fillers, the subject continues to be a sore one for Jenner, according to the most recent episode of Life of Kylie.
While Jenner candidly opened up about her lips in a 2016 Complex interview, she used a portion of her new reality show Life of Kylie to openly address her insecurities.
In the episode, Jenner revealed that it was actually a boy that initially sparked the idea to get lip injections.
"I was 15, and I was insecure about my lips," she said in the episode. "I have really small lips, and it was like one of my first kisses and a guy was like, 'I didn't think you would be a good kisser because you have such small lips.' But I took that really hard. Just when a guy you like says that, I don't know, it just really affected me."
Even though Jenner said it was a boy who got her to start thinking about getting lip injections, she says she also felt like she wasn't pretty enough or desirable.
"I really wanted bigger lips," she said. "I would over-line my lips with lip liner just to create the illusion of bigger lips. And then finally I was like this lip liner isn't doing it. I ended up getting my lips done."
Later in the episode the subject comes up while Jenner is visiting with her sisters Kim Kardashian West and Kendall Jenner.
Kim mentions that she has also been feeling really insecure lately and reassures Kylie after she said, "I'm just not feeling myself," as she's referring to her makeup and lips.
At one point in the episode, Kylie even said, "Kendall said they were too big yesterday."
But Kim disagrees — she thinks Kylie should own up to being proud of her appearance, especially if the media continues to ask her about it.
"I don't want you to get carried away — lips aren't permanent," Kim responded. "If they [the media] asks about your lips, own up to it."
Kendall still disagrees and said, "I don't even know why you guys are talking about this, no one needs anything, everybody's beautiful."
As someone who is basically a professional at changing her appearance, Kim still supports Kylie for doing what will make her happy with herself in the long run.
"I think if something makes you feel insecure, and you've been feeling that way forever, who doesn't want to look amazing," Kim responded. "You only have one life, and what I've realized from what all of us have gone through is do what makes you happy."
PREACH, KIM. PREACH!
Thank goodness the makeup mogul has the entire Kardashian-Jenner as her moral support team.
However, this isn't the first time Jenner has been vocal about being self-conscious.
In an interview with Elle, Jenner got honest about dealing with bullying.
"I did it strictly for me," she said. "When I got my lips done, I literally told no one! I didn't tell my best friend or even the guy I liked at the time. I really thought it was no one's business."
Some of her family (like her mom Kris Jenner) didn't want her to have anything done, but her mom finally caved Jenner said.
"After I did them, I thought it was so obvious that I didn't have to say anything," she said. "I never denied it because I always told my publicist 'no lip questions,' so no one ever asked me. I never said I got them done, but I never denied it either. But people thought I was such a liar!"
Of course there's nothing wrong with changing your appearance to make yourself feel better — hello, the entire beauty industry! Fans love that Kylie is not afraid to do what makes her feel more like herself, and we should all continue to cheer her on along the way.
All hail King Kylie!
You can watch a clip from the Sept. 10 episode below.