Here's Why Melania Trump Changed Her Name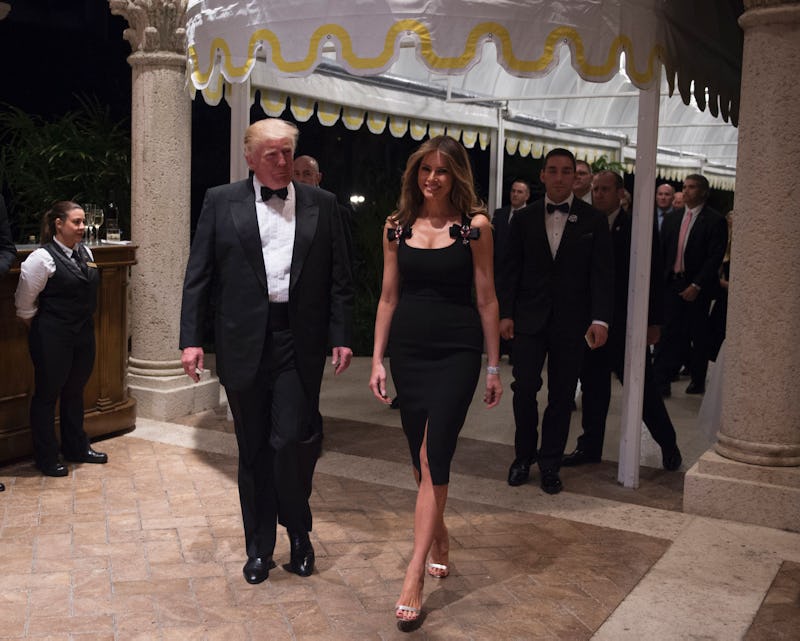 DON EMMERT/AFP/Getty Images
Before she became the wife of a wealthy business magnate, Melania Trump went by a different name, and before that name, she had an even different one. Ironically, Melania Trump changed her name to assimilate into Western culture, 20 years before her husband took one of the most aggressively anti-immigrant stances in a presidential campaign.
Born Melanija Knavs in a small town in Slovenia, she never seemed to long for the countryside life. Knavs and her family had big dreams for themselves, according to former friends from her home in Sevnica who were interviewed as part of an extensive piece in the New York Times earlier this year. Social climbers in the then-communist Eastern Bloc country, Knavs' father joined the powerful and exclusive political party even though he was part of the merchant class. Melania Trump's friends told the Times that her husband reminds them of her father — they have the same air of self-importance and preoccupation with appearance.
Melania left Sevnica at age 14 to attend high school in Ljubljana, Slovenia's current capital. From there, her friends say she rarely looked back, with her eye on the goal of reaching the heights of international society. She moved across Europe modeling, and it was around this time that she became Melania Knauss. She changed it to a more German form in order to be accepted around Europe, and shed a piece of herself she had been working since childhood to be rid of. In 1996, she moved to New York City, and met her future husband two years later.
Like many immigrants all over the world, Melania seems to have experienced a desperate desire to leave her home country behind. American exceptionalism and cultural colonization leaves many longing for the chance to make it in the land of opportunity, to live the life that Melania herself was able to achieve. Slovenia, even under the post-World War II communist regime, wasn't as bad off as many other places across the globe. For Melania, America was an ambitious dream, not even a necessary economic or political safe haven.
Melania's story makes her husband's anti-immigration rhetoric difficult to understand. Melania was born with means that many immigrants do not have, but she still must be able to understand the same yearning to escape that led her from her home in Slovenia to her tower on 5th Avenue.