Why Trump's Distracting Tweets Are Working So Well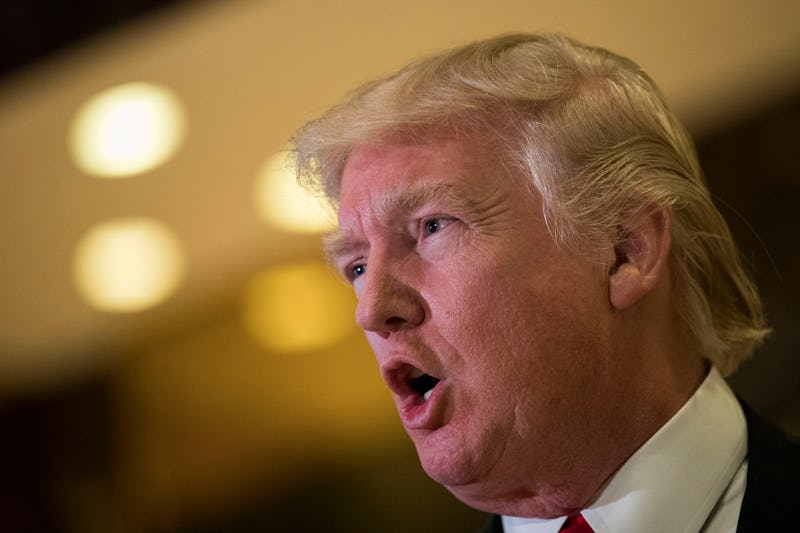 Drew Angerer/Getty Images News/Getty Images
Media commentators have noticed an intriguing pattern in the tweeting habits of President-elect Donald Trump. A man who has never shied away from a 140-character screed to express his deepest political thoughts, Trump has used Twitter with a lot of vigor throughout his campaign and as he comes to office, often to explosive and controversial effect — and it seems that they're actually part of a concerted media strategy. The Washington Post has called them "weapons of mass distraction," part of a ploy to pull focus, shift headlines, and cause media storms. We're so caught up in presidential tweets about FAKE NEWS and yelling at car manufacturers that other issues, like senate confirmation hearings, lose our focus.
The psychology of distraction is an interesting thing, one used extensively by propaganda makers, advertisers, and other manipulators of public attention throughout history. What keeps us focused on something, what draws our attention away, and what happens when something shiny appears and prompts our attention to flicker away? What Trump is doing, consciously or not, is part of a long legacy of distraction as tactic: ancient Roman emperors knew the value of throwing lavish games to divert people from political unrest, for instance.
So why does it work so well? Why are we such an easily distracted species, and is our propensity to chase Tweets down to our environment, our personalities, our brains, or some weird combination of the three?