Left-Handed People Share The Struggles No Right-Handed Person Will Ever Understand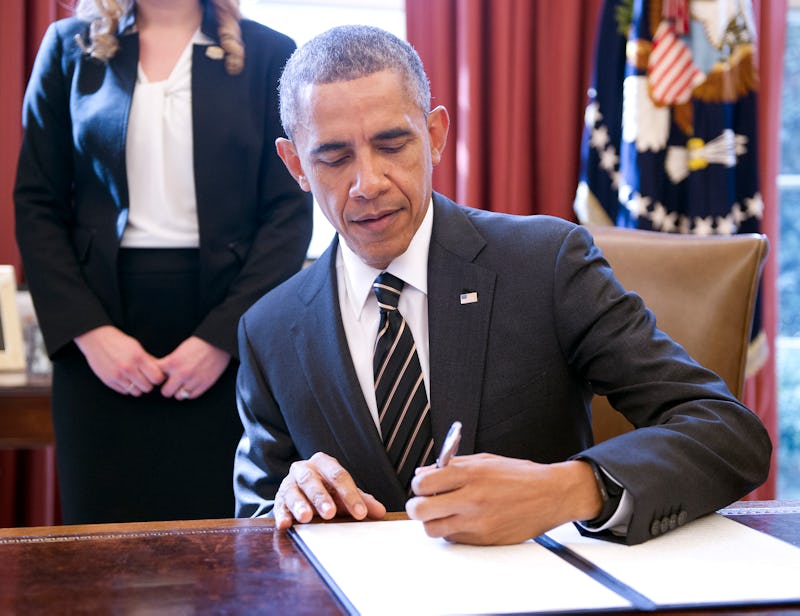 Pool/Getty Images News/Getty Images
In the most literal sense, the world is not built for lefties. Right-handed people, myself included, are usually blissfully unaware of the struggles only left-handed people understand. When it comes to hand dominance, the world is wrapped around our right-handed fingers. I'd estimate I think about which hand is my dominant hand roughly zero percent of the day. This, however, is not the case for the ten percent of the population who are left-handed.
History has had a weird and contentious relationship with left-handed people. The crazy beliefs about lefties people have had throughout history range from assuming more criminals were left-handed to thinking they had a shorter life expectancy. The left hand being the "evil" hand is a ridiculous myth many of us have heard and unfortunately one not completely eradicated from our culture.
These stereotypes about lefties become significantly more sinister when you look at who they were used against throughout history. Because being left-handed was associated with women and "lower races", these assumptions about the "evil hand" became assumed character traits of these racial and gender demographics. The logic went: the right-hand is better. Women and non-whites aren't right-handed. Therefore, men and white people must be better. In addition to that being blatantly sexist and racist, it isn't even statistically accurate as left-handedness is more common among men than women.
While these outwardly awful roots of "left hand equals evil hand" may not be quite as obvious today, the world is still very much made for right-handed people. Thus, prompting one Reddit user to ask fellow left-handed people, "What is something that is difficult for you that right-handers can do easily?" Here are ten struggles lefties have to live with that right-handed people will never really know.