Justin Bieber Skipped The Billboard Music Awards Red Carpet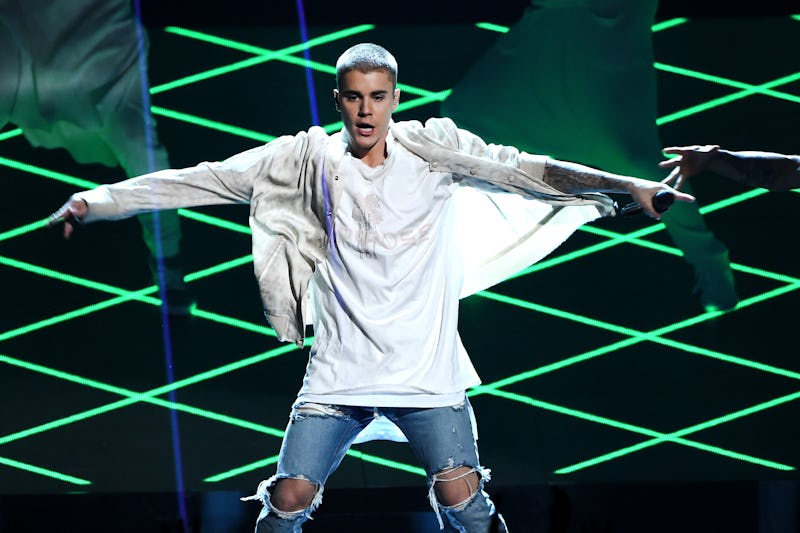 Kevin Winter/Getty Images Entertainment/Getty Images
If there's anyone to look out for at award shows, it's this guy. But, unfortunately, Justin Bieber skipped the Billboard Music Awards red carpet. Considering that he just made Billboard's Hot 10 history for back-to-back number one songs in two weeks, fans thought that he would show up. He did have a good reason for skipping though. It looks like everyone will have to live in his 2016 performance until next year.
In 2016, he was nominated for 12 awards — winning two — and this year he's up for seven between himself and his collab songs. But, even with the insane amount of awards, Bieber skipped the Billboards red carpet. Of course, his fans were disappointed that he didn't step out to show off his iconic fashion. He did have a good reason for being a no-show though.
According to his Twitter, Bieber was in South Africa on tour on May 15. Considering that his last tour was in Ontario, Canada on May 19, there's a good chance that that's why he missed the event. He didn't officially tell his fans why he was missing on social media though. Last year he skipped the red carpet and opted for ripped jeans and a white tee on stage, so this really isn't un-Bieber like behavior.
Unfortunately, Bieber did not win any of his seven awards at the Billboards this year. That could be another reason that the singer was a no-show. Or maybe he didn't have anything to wear? All jokes aside, there's no doubt in my mind that he would have looked incredible if he was to show up.
On the plus side, the singer is making history at the Billboards — despite not winning any awards this year. According to Billboard, Bieber is the first ever person to get back-to-back number one Top 100 songs. So regardless of the event, this singer is proving that he has some serious talent.
It looks like fans will have to wait until the next awards show and keep their fingers crossed that he shows up!