How To Turn Inauguration Day Into A Call To Action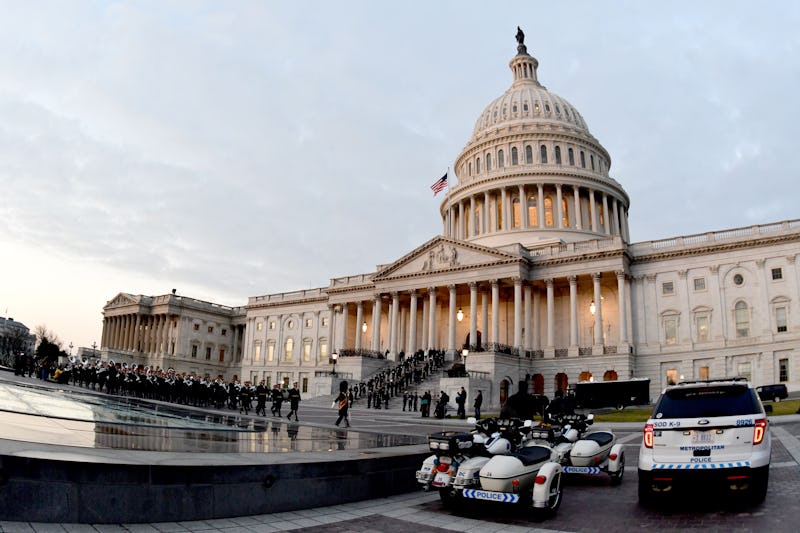 EVA HAMBACH/AFP/Getty Images
On Friday, Donald Trump will become the 45th President of the United States when he takes the oath of office in front of the Capitol Building. For many, their gut instinct is to hide under a pillow as our country trades a thoughtful, caring statesman for a irritable, orange television personality. But I believe Trump's inauguration is a call to action. As much as I wish almost anyone other than Trump was being sworn in to lead our country, I believe this moment in our history will serve as an important reminder to not take our progress for granted.
During his several appearances over the last few weeks, still-President Barack Obama has made being a liberal president look easy, even effortless. Certainly, in his two campaigns against John McCain in 2008 and Mitt Romney in 2012, Obama's charm— at least, from the perspective of his supporters — obfuscated the incredible challenges that go into social, economic and environmental progress. While the herculean efforts of Obama's presidential campaigns kept him in power, tepid responses in the midterm elections of 2010 and 2014 saw Obama increasingly hamstrung by conservative forces in Congress. Trump's victory is our most potent reminder to date that we can't ever stop fighting.
To that end, here are seven ways you can turn Inauguration Day from a day of potential wallowing into a day of action.