Will Beyonce Go To The 2017 Met Gala?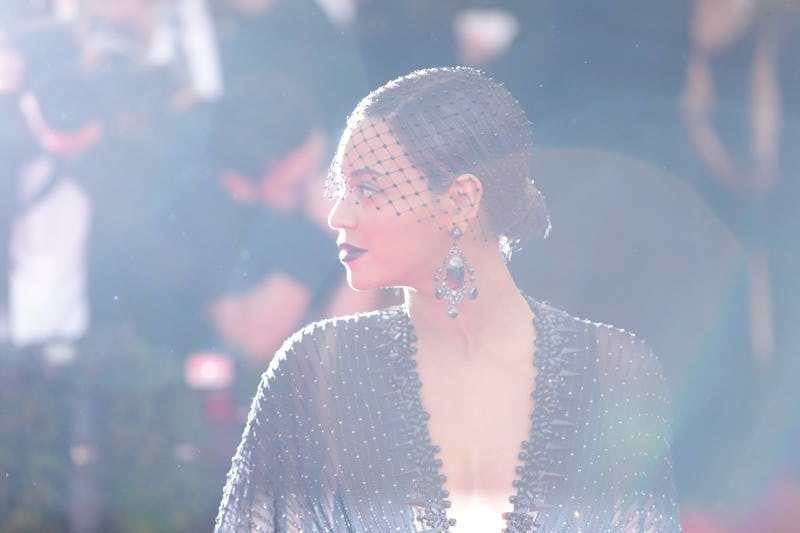 Neilson Barnard/Getty Images Entertainment/Getty Images
If you're a fashion-loving fan of Queen Bey, you've probably been wondering: Will Beyoncé go to the 2017 Met Gala? It's a question worth asking, especially considering the fact that she's in (or at least, nearing) her third trimester with twins, and that she cancelled her Coachella performance that was slated for earlier this month.
It's tough to call, but for my money? She's going to pull it off, late-term twins and all. After all, she hasn't missed a single Met Ball since 2011 — and she's ruled the red carpet at every single one, usually in heart-stoppingly dramatic Givenchy couture. She's even created quite the reputation, since she's known for literally arriving fashionably late — in other words, just late enough to be photographed on the Metropolitan Museum of Modern Art's red carpeted steps solo, with some dazzling poses, and some equally dazzling long-trained gowns to match.
Year after year, she's absolutely stunned — in particular, her feathery purple number from 2012, her flame-trained gown from 2013, her beaded and veiled dress from 2014, and her bejeweled barely-there gown from 2015 are all standouts amongst standouts. From 2012 until 2016, she's worn Givenchy, and the results have always been supremely dramatic — pitch-perfect for the occasion.
Should she attend this year, she might switch things up, seeing as Givenchy's longtime creative director Riccardo Tisci has stepped down from the brand — but we all know that Queen Bey will find a way to absolutely slay regardless.
And cancelled Coachella performance aside, Beyoncé has still been making occasional red carpet appearances — her most recent major red carpet was the March Los Angeles premiere of Beauty and the Beast, where she and Blue Ivy made a major splash in coordinating Gucci gowns.
Plus, she's been keeping up a full (and very well-dressed) social calendar lately. Earlier this month, she made an appearance at Roc Nation's SVP Lenny Santiago's birthday party, in scarlet Halston Heritage.
Based on all that, I actually think there's actually a pretty high probability that we'll be seeing Beyoncé stun at the Met Gala this year. And, if her viral pregnancy photoshoot and this year's gorgeous Grammys performance are any indication, she and her unborn twins will seriously bring the drama — possibly even making 2017 her most glorious Met Gala appearance yet.