The National Prayer Service Welcomes All Faiths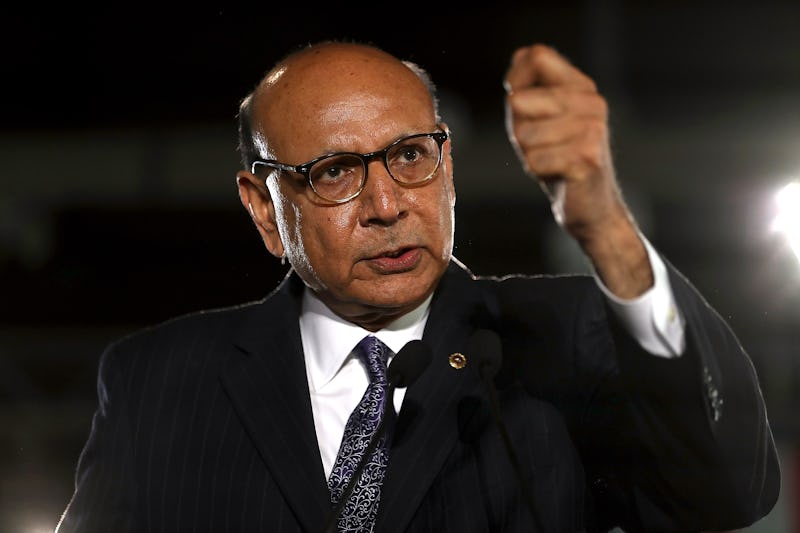 Justin Sullivan/Getty Images News/Getty Images
Friday is the big day: Donald Trump's inauguration. By sundown, Trump will have been sworn in as the 45th President of the United States, but the closing event of the inauguration will be an interfaith prayer service on Saturday at Washington's National Cathedral. Given many of Trump's past comments, it's natural to wonder: Will Muslims be allowed at the National Prayer Service?
It seems that the answer is yes. Bishop Mariann Budde, who oversees the cathedral, told NPR that "all faiths will be represented" at the prayer service; while it's unclear what "will be represented" means, that statement suggests that, at the very least, some Muslims will be in attendance.
This doesn't mean there will be Muslim speakers or faith leaders, however. The service is being planned and hosted by the Presidential Inaugural Committee, but as of Jan. 8, the committee has released almost no information about the event. The speakers, ticket availability and content of the service are all still a big mystery at this point.
The Washington National Cathedral itself is somewhat progressive: Though it's part of the Episcopal Church, its self-stated mission is to "serve as a house of prayer for all people — no exceptions," and to pursue "interfaith dialogue and collaboration, particularly among the three Abrahamic faiths." Two years ago, the Cathedral held its first Friday prayer service for Muslims, and the inaugural event is being billed as an "interfaith prayer service."
"The cathedral is a sacred space for the nation to come together at moments of national importance, including the inauguration of our presidents," the cathedral said in a statement. "The Inaugural Prayer Service is a moment for our next president to pause and contemplate the incredible responsibility he has been entrusted with and to listen as the faith community offers prayers for the office of the president."
The choice of venue here is no surprise: The Cathedral has hosted many inaugural prayer services over the decades, starting with Franklin Delano Roosevelt's first inauguration in 1933. Many presidents have followed suit since, although Bill Clinton broke with tradition and held both of his inaugural prayer services at the Metropolitan African Methodist Episcopal Church.
The fact that Islam will apparently be "represented" at the service is a surprise, considering what Trump has said in the past though. This is primarily because Trump, according to his official website, supports "a total and complete shutdown of Muslims entering the United States," and has refused to rule out a national registry of all Muslims in the country.