Will Kim & Kanye Be At The 2017 Met Gala?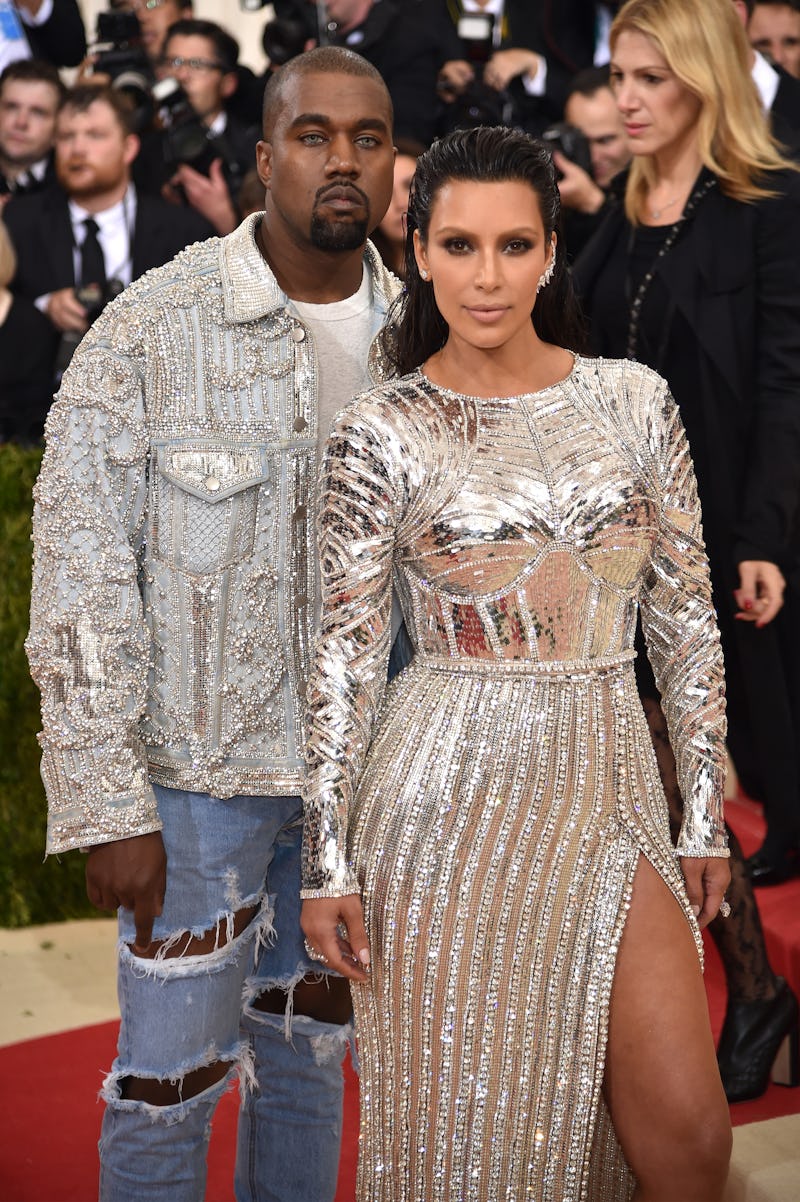 Dimitrios Kambouris/Getty Images Entertainment/Getty Images
They've been quite the red carpet fixture in years past — so, will Kim Kardashian and Kanye West be at the 2017 Met Gala? Signs most definitely point to yes. Kardashian appears to be a confirmed attendee of the high-fashion soirée on May 1 — she even came under fire with a questionable tweet about losing weight due to a stomach bug ahead of the big night.
As for West? There's no official (or unofficial) word on whether or not he'll be attending, but it's hard to imagine a situation where he wouldn't. After all, he and Kardashian have been appearing side by side in coordinating designer finery at the at the event every year since 2013. Sure, they've scaled back public appearances as a couple following Kardashian's Paris robbery and West's hospitalization, but the Met Gala has long been a part of their couple DNA.
There was 2013, the year they both wore Givenchy (and the year that Kim K's dress launched thousands of memes). Then, in 2014 they went for classic glam in Lanvin. In 2015 they stunned Roberto Cavalli, with Kardashian in an intricately feathery barely-there gown, and West in a simple velvet suit. Most recently, in 2016, the two of the went for robot chic in Balmain.
Between all the shiny beading (and Kanye's icy contacts) it made for quite the arresting look, no?
This year's theme is Rei Kawakubo/Comme des Garçons: The Art of the In-Between, and perhaps above all, it's a theme that invites a lot of creativity. The fashion forward couple (perhaps West in particular) has never shied away from taking risks, and that's definitely going to come in handy at the 2017 proceedings.
Aren't you excited to see Kimye take on the extreme stylings of Comme des Garçons? Here's hoping they both attend!
UPDATE: Kim Kardashian will be attending the 2017 Met Gala without Kanye West.