Landon Left 'Southern Charm,' But Don't Lose Hope Just Yet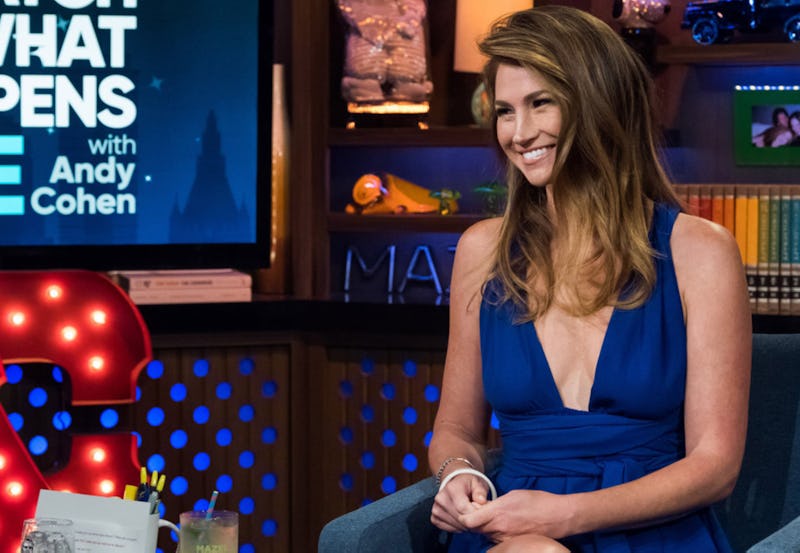 Charles Sykes/Bravo
Last month, the Southern Charm cast experienced a bit of a shake-up when Kathryn Dennis's nemesis announced that she was moving on from the reality show and moving away from Charleston. However, as any Bravo fans knows, a Bravolebrity can leave a show, but that doesn't necessarily mean the door is closed for good. So, could Landon Clements ever return to Southern Charm? Or is she really done painting the town periwinkle?
Bravo has yet to officially pick up Southern Charm for a fifth season, but if it does happen, it wouldn't be unheard of if Clements were to appear in a couple episodes as a supporting character. Though she may never again be a main cast member, a Friend of the Charmers situation could totally be on the table. (See: Adrienne Maloof on The Real Housewives of Beverly Hills, Danielle Staub on The Real Housewives of New Jersey, Lizzie Rovsek on The Real Housewives of Orange County.) According to a recent interview with People, she still regularly visits Charleston and she has remained pals with Shep Rose, Naomie Olindo, and Thomas Ravenel; the ties to Southern Charm cast haven't been severed entirely. As Clements joked to the publication, "They're not rid of me just yet."
"Honestly, all of my friends travel so much that they come and visit all the time … so I feel like they're all still around," Clements continued. "We're a big family." Her friends visit all the time, she says? Are any of those friends Southern Charm stars, by any chance? If she doesn't make it out to Charleston while Southern Charm films (again, assuming Season 5 happens), could the Charmers potentially make the trek out to the Golden State for, like, a two-episode trip? Hey, the show's done it before.
Bearing all of this in mind, a cameo by Landon really doesn't seem too farfetched a scenario. (Oh man, doesn't "Cameo by Landon" sounds like name of a fragrance? No, wait. It sounds like a name for her travel website.) Like Andy Cohen always says, never say never.
Clements, who joined the Bravo program in Season 2, appears to be leaving the show on relatively good terms. Sure, her relationships with some of her former co-stars are, uh, complicated (to say the absolute least), but it's not like she's burned every bridge leading back to the series. She explained to People that while she did have "so much fun making the show," she is "just ready to do some other stuff now."
In September, Clements confirmed her exit in a statement to Bravo's The Daily Dish. The former The Hills supporting character said,
"I have decided to return to California where I will be pursuing my career in residential real estate. I recently renewed my license and am thrilled to join the team at CLIMB Real Estate. While I won't be returning to Southern Charm, I'm excited for this next chapter in my life."
She told People that she hopes to eventually have her "own little line of boutique hotels," adding,
"I know that if I want to get to the next level of things, I really need to get to work and be with people who believe in me, and training with them all summer has helped me so much."
According to Patricia Altschul, it sounds like Clements is already getting work done. On Sept. 19, the Southern Charm matriarch tweeted, "She already has some major real estate listings in Malibu and lots of friends and family in LA. I wish @ClementsLandon well and will miss her."
She has rolled up her Lilly Pulitzer sleeves and is ready to make this real estate career happen. And maybe, just maybe, a future Southern Charm cameo is in the tea leaves, too.