Limited Edition ABH Glow Kits Have Been Restocked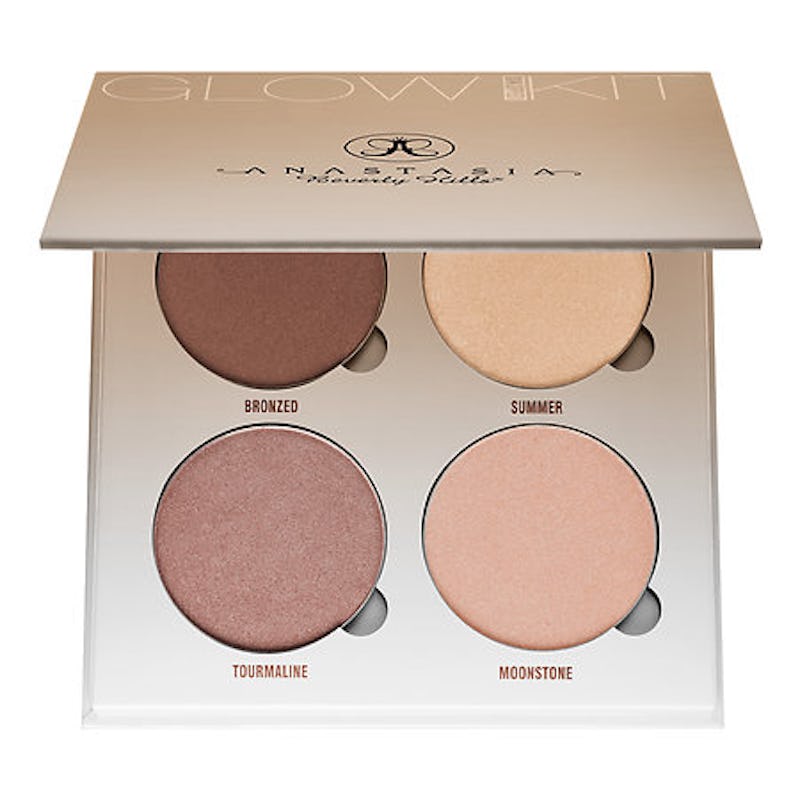 Few highlighters have as much of a fan following as the Anastasia Beverly Hills glow kits. They're a darling product of make up artists, bloggers, and makeup-obsessed social media stars everywhere. I'm always seeing them. I'm always seeing people rave about them. But when I go to get my hands on that limited edition Sun Dipped glow kit, I always come up empty handed. Dang it! These bad boys sell like hotcakes.
I come baring gifts, though! There has just been a restock of Sun Dipped at Sephora. They're not even in stock at the official Anastasia Beverly Hills online store, so this is huge. If you've been dying to get your hands on one, though, you better run, because I'd bet my life on the fact that they won't be in stock for longer than a hot second.
The Sephora website lists both Sun Dipped and Gleam, but Gleam is still out of stock as I write this. There's no official word about this restock, or about future restocks, so maybe this is just one of those gifts from the Universe designed to get us through tough times. Like, when Beyonce announces her twin pregnancy as our democracy falls, and gives us a brief moment of wholesome joy. Here's the money shot, in case it sells out before I publish this, and I am left feeling foolish.
Isn't she beautiful? I know exactly what you're thinking:
I already know that this is the sound you'll hear in your head when you finally get to stop being the only person on the planet (besides me) who doesn't have one. Go ahead, click it again. I'll wait.
Here's an up-close shot just for good measure.
Anastasia Bevery Hills Glow Kit: Sun Dipped, $40, Sephora.com
I want to insert the video sound effect again, but I won't. It's just so pretty! Anyway, the clock is ticking, so stop drooling and start clicking, lest you miss out. And if you see any of the others in stock anywhere, tell your friends (after you get yours, of course). It's the responsible thing to do.
Images: Sephora