The 'Shark Tank' Stars Will Always Be In The Spotlight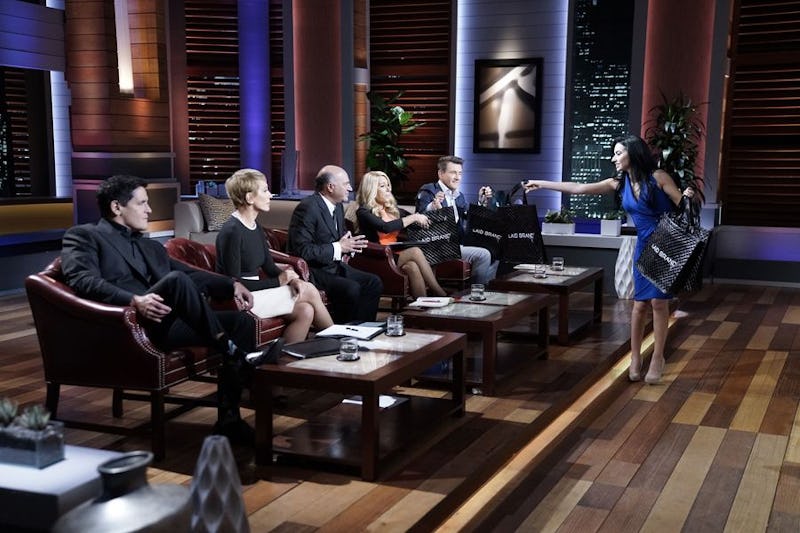 Michael Desmond/ABC
Oh, how time flies. Can you believe that another season of Shark Tank has come and gone already? And not only that, but isn't the fact that this is Season 8 of Shark Tank just absolutely difficult to fathom as well? Well, believe it or not, the Season 8 finale of Shark Tank airs on Friday, May 12 at 9 p.m. ET on ABC. And now I'm just thinking about when Shark Tank returns for Season 9, to be honest. UPDATE: According to a press release, Shark Tank has been renewed for Season 9, but an official premiere date has not yet been announced.
EARLIER: Well, that remains to be seen as of now. ABC has yet to officially announce whether Shark Tank will be returning for Season 9. However, I have a very good feeling that there will be more Shark Tank in the future. First of all, Shark Tank still slays in the ratings. Shark Tank's Friday, May 5 episode was the top-rated TV series in adults 18 to 49, ABC announced Tuesday. The show has also transcended just being a TV series and has become a part of the pop cultural zeitgeist, turning fledging companies into nearly-ubiquitous consumer products and even getting recognized by President Barack Obama. Shark Tank has also been holding open casting calls around the country over the past few months, according to ABC, which means that a new season is very likely on the horizon.
Without an official greenlight for Shark Tank Season 9, it's hard to know when the series will be back with new episodes if it does get renewed. However, since the most recent seasons have premiered in September, it seems likely that Shark Tank Season 9 will be a part of ABC's fall lineup, which should be announced during the network's Upfront presentation later this month.
Of course, a lot of the fun of watching Shark Tank is seeing the business savvy and sassiness of the millionaire and billionaire investors. That'll be tricky to soak up once this season of Shark Tank ends, but it won't be entirely impossible. As I'm sure you know, the Sharks are always on the hunt for their next dollar, so you better believe that they'll still have some exciting projects in the works even when they're not in the Tank. Here's what to look out for from the Sharks while you await the news of the series' fate.