Häagen-Dazs' Boozy Ice Cream Is A Dream Come True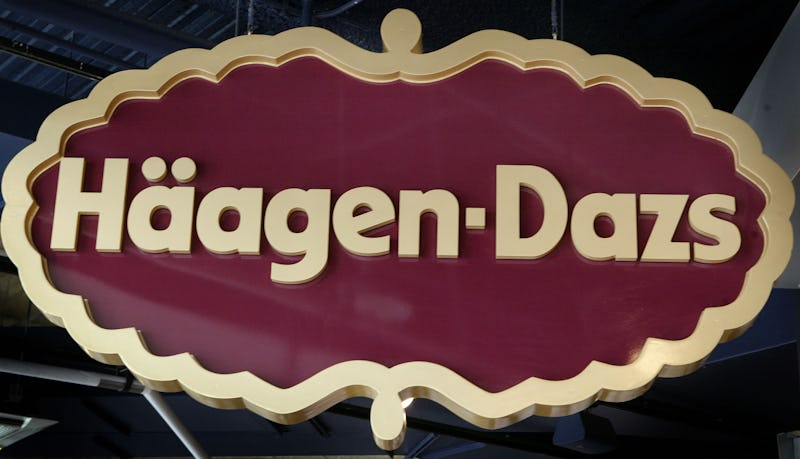 Scott Olson/Getty Images News/Getty Images
Summer temps are creeping up across the country, and the El Niño-like weather all but demands a frozen treat to cool down with. Nothing says summertime like ice cream — and while you could cool down with something safe and fruity like a popsicle, few things pair better with balmy summer nights than something with a bite. Thanks to the recent wave of boozy frozen treats, there's more than a few options out there to choose from — everything from froze and wine pops to frozen margaritas, but our friends at Häagen-Dazs recently upped the ante on adults-only frozen treats. Picture this: it's happy hour, hotter than hot, and a glass of wine sounds too thick to be appetizing. Thanks to Häagen-Dazs' new spiked pints, cooling down and and getting a buzz on don't have to be mutually exclusive. Häagen-Dazs boozy ice cream is poisex your new summer staple, but there's a catch: It's only in Canada. Road trip, anyone?
The new line of novelties features five gourmet flavors to help discerning foodies get their drink on: Rum Vanilla Caramel Blondie, Irish Cream Coffee & Biscotti, Whiskey Chocolate Truffle, Rum Ginger Cookie, and Vodka Key Lime Pie. From the sound of things, the flavors would be delightful on their own, but just imagine them mixed up with some milk and ice. Mix together the Irish Cream Coffee & Biscotti and the Whiskey Chocolate Truffle, and that basic little Mudslide cocktail won't know what hit it.
The pints are currently only sold at select Walmart locations, but U.S. fans will have to travel a bit further than down the street to get their hands on the hard stuff. Häagen-Dazs' version of select is apparently very select, as the ice creams are only available for purchase in Canada. In some ways, it's not surprising: we've got Canada to thank for such other brilliant exports as Ryan Gosling, hockey, and Degrassi: The Next Generation — go ahead and add Häagen-Dazs ice cream to the list.
For those feeling sacked with cruel temptation over the Canada-only factor, look at it this way: all the more reason to take a road trip!