Watch Jacinda Arden's Devastatingly Honest Resignation Speech
"I know what this job takes, and I know that I no longer have enough in the tank to do it justice."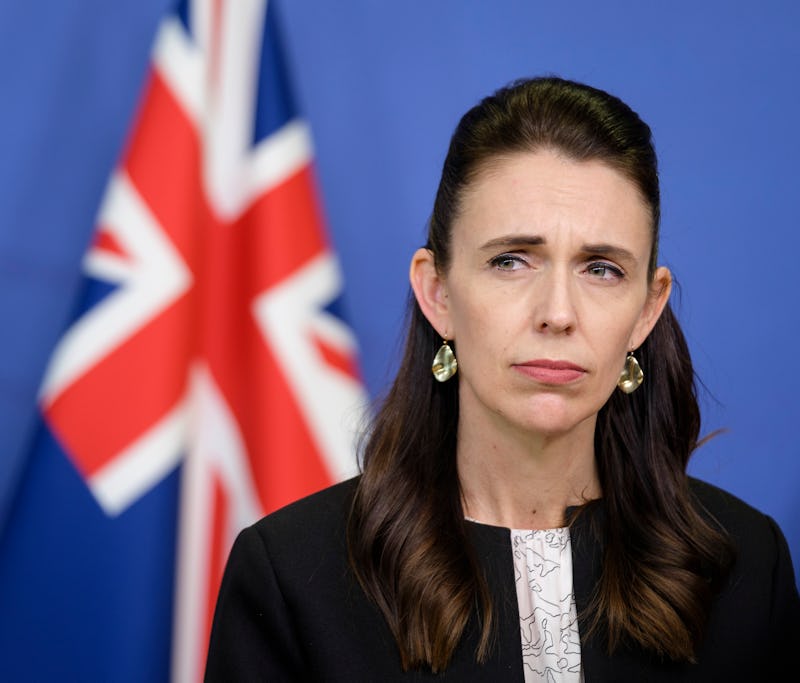 Thierry Monasse/Getty Images News/Getty Images
Ahead of the country's general election in October, New Zealand Prime Minister Jacinda Ardern has announced she is to step down by Feb. 7. Confirming her departure from the position on Jan. 19, Ardern explained in a candid speech that after six "challenging" years as Prime Minister, she no longer has "enough in the tank" to "do the job justice."
"I believe that leading a country is the most privileged job anyone could ever have, but also one of the more challenging," Ardern said in her resignation speech. "You cannot, and should not do it unless you have a full tank."
The New Zealand PM continued: "I am not leaving because it was hard ... I am leaving because with such a privileged role, comes responsibility. The responsibility to know when you are the right person to lead, and also, when you are not."
During her speech, Ardern cited her government's work on tackling child poverty, welfare and state housing, access to education, worker conditions, and their approach to climate change as some of her biggest achievements while in office. However, the soon-to-be former Prime Minister also outlined the difficulties of steering New Zealand through the pandemic and subsequent recession.
"These events have been taxing because of the weight, the sheer weight and continual nature of them. There's never really been a moment where it's ever felt like we were just governing," she added.
Looking to the future, Ardern said she has "no plan" and "no next steps," sharing that she is "looking forward to spending time" with her family. "I want to finish with a simple thank you to New Zealanders for giving me this opportunity to serve, and to take on what has and will always be the greatest role in my life," she concluded.
Reacting to his political rival's announcement, New Zealand's Leader of the Opposition, Chris Luxon, thanked the Prime Minister for "her service." Writing on Twitter, he continued: "She has given her all to this incredibly demanding job and I wish her and her family all the very best for the future."
As per the BBC, Ardern assumed office in 2017 and led her Labour party to a landslide victory in the 2020 general election. However, her resignation arrives amid political polling that suggests the Labour Party might struggle to achieve re-election in October 2023. The New Zealand Prime Minister's replacement will be decided by Labour MPs on Sunday, Jan. 22.