8 Hairstyles To Hide Greasy Hair
Try these out on those awkward, in-between-showering days.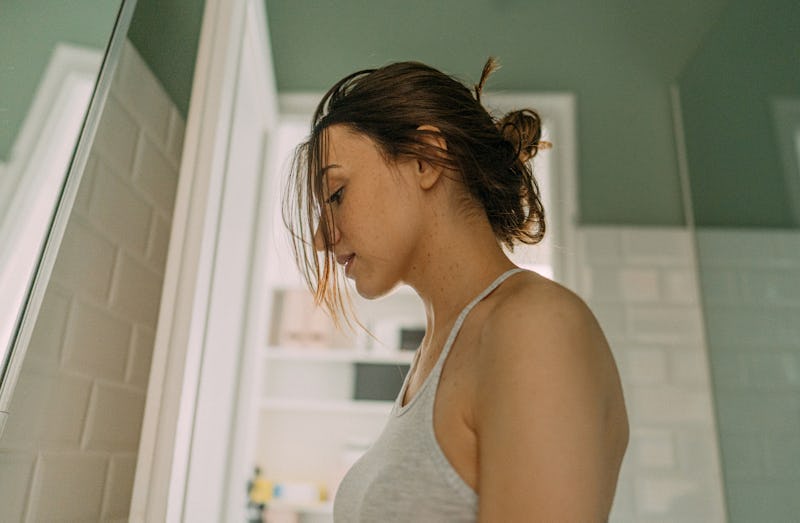 AleksandarNakic/Getty
Hair wash day is great. Whenever it comes around, it brings with it fresh, clean, and bouncy locks that make you feel like you can take on the world. But sadly, for most of us, this fresh-hair feeling doesn't last long, and after a couple of days, things begin to get a little greasy again. Equally, if you exercise a lot, your hair and scalp can become hot and sweaty sooner. If this scenario sounds familiar to you, don't worry, because there are actually a bunch of hairstyles to hide greasy or sweaty hair to try until the next wash cycle comes around.
With all of the styles below, I would recommend having some key styling essentials on hand. As well as a good brush and some texture spray, dry shampoo is an obvious necessity. Not only can the product absorb excess grease from the root area, but it can also add a certain level of 'schujz' to hair that's flattened or weighed down with product or sweat. Many also texturise the hair like a dream. My favourites are by Ouai, Living Proof, and Klorane.
Once you've got your styling sprays on hand, try one of these hairstyles and see the difference it makes.