Ariana Grande Just Wore The Chunkiest Knit Sweater I've Ever Seen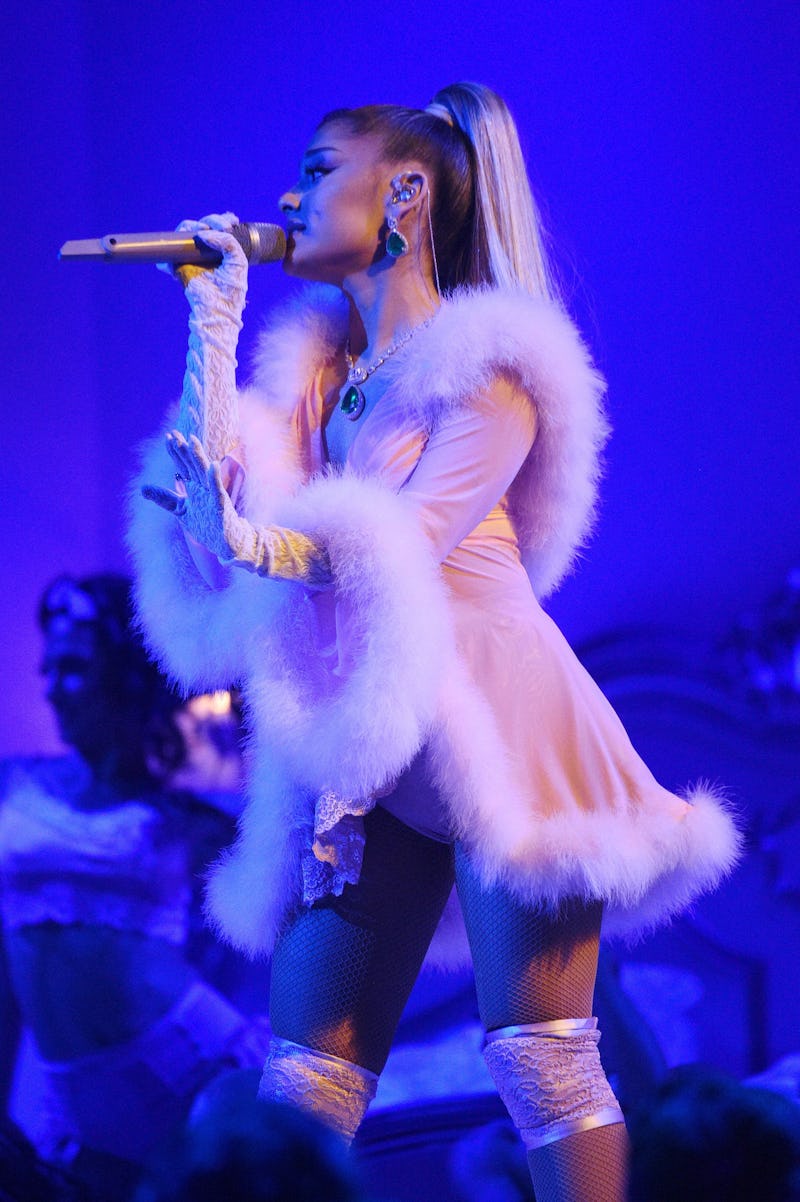 Kevin Mazur/Getty Images Entertainment/Getty Images
Ariana Grande has re-entered the chat. After being largely off the radar over the past several months, Grande has confirmed that yes, she still sings — and she still serves looks.
The singer posted a TikTok on Friday sharing an a cappella rendition of "Somewhere Over The Rainbow," which she also shared on her Instagram. In the video, the r.e.m. beauty founder donned her newly-blonde hair and a super thick cable knit sweater in a shade of millennial pink. The oversize knitwear was the star of the show (apart from her velvety vocals, obviously), featuring an ultra cozy hood with jumbo-sized sleeves that gave it a cozy, sleeping bag feel.
In December, Grande removed "musician" from her Instagram bio, causing fans to wonder if this was her unofficial retirement announcement. In the post's caption she seemingly addressed these rumors, noting that she's "keeping to my little bubble for now."
The pop star is starring in a two-film adaptation of the Broadway musical Wicked, so her hiatus from public appearances is likely due to a packed musical schedule. She chose this song specifically, as she "doesn't want to sing anything that is not 'Ozian' at the moment."
Let this stand as a reminder that Grande's voice, and style, are just as good as they've always been.