How To Box Braid Your Own Hair At Home (For Beginners)
Follow along with celebrity hairstylist Cynthia Alvarez to learn to box braid your hair from the comfort of your home.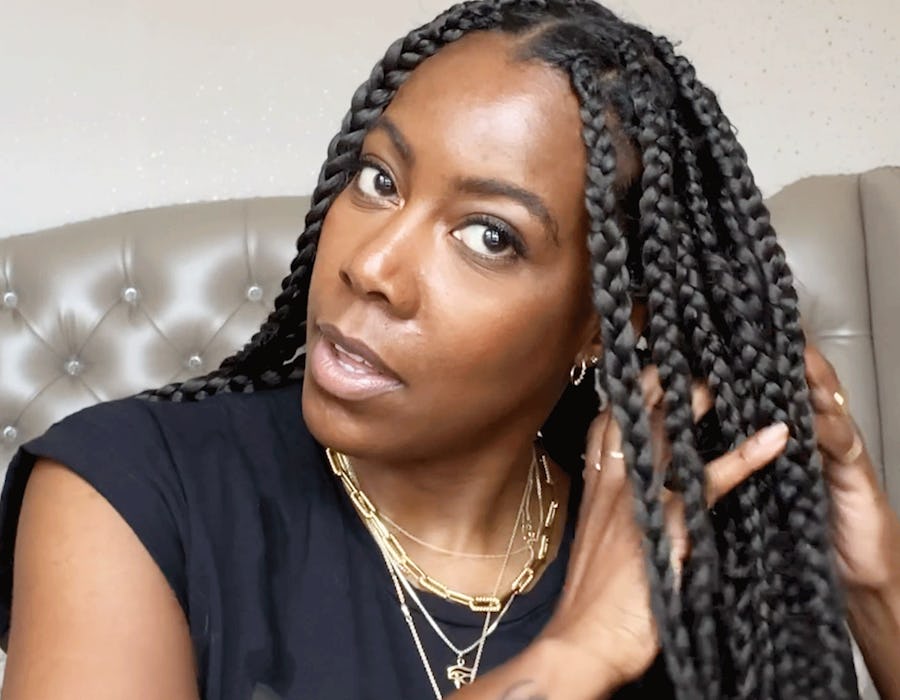 Getting to a hair salon might be more difficult due to social distancing these days, but that's not stopping us from achieving fierce looks. We asked celebrity hairstylist Cynthia Alvarez (@cynthiaglam) to guide our very own fashion director, Tiffany Reid (@tiffanyreid), in box braiding her own hair from the comfort of her own home. Spoiler alert: It took her seven hours to get it all done. Follow along to see the final product and to learn how to accomplish this look yourself!
Here's what you'll need:
-Leave-in conditioner (Tiffany used Carol's Daughter Almond Milk Leave-in Conditioner) OR a dry oil
-Hair clips
-Scissors
-Rat-tail comb
-Edge control (Tiffany used Hick's Transformation Edge Control) OR hair jam (Cynthia recommends Softsheen-Carson hair jam)
-Mousse (Tiffany used ORS Olive Oil Hold & Shine Wrap/Set Mousse)
-Braiding Hair
Have you subscribed to Bustle Digital Group on YouTube? ►► https://bit.ly/2BUqGfA
Executive Producer: Whitney Buxton
Executive Creative Director: Lauren Sofair
Supervising Producer: Irina Dvalidze
Editor: Jenny Kim
Design Director: Andenew Ayele
Motion Designer: Jeff Donlan