Avril Lavigne's Engagement Manicure Was Neon Perfection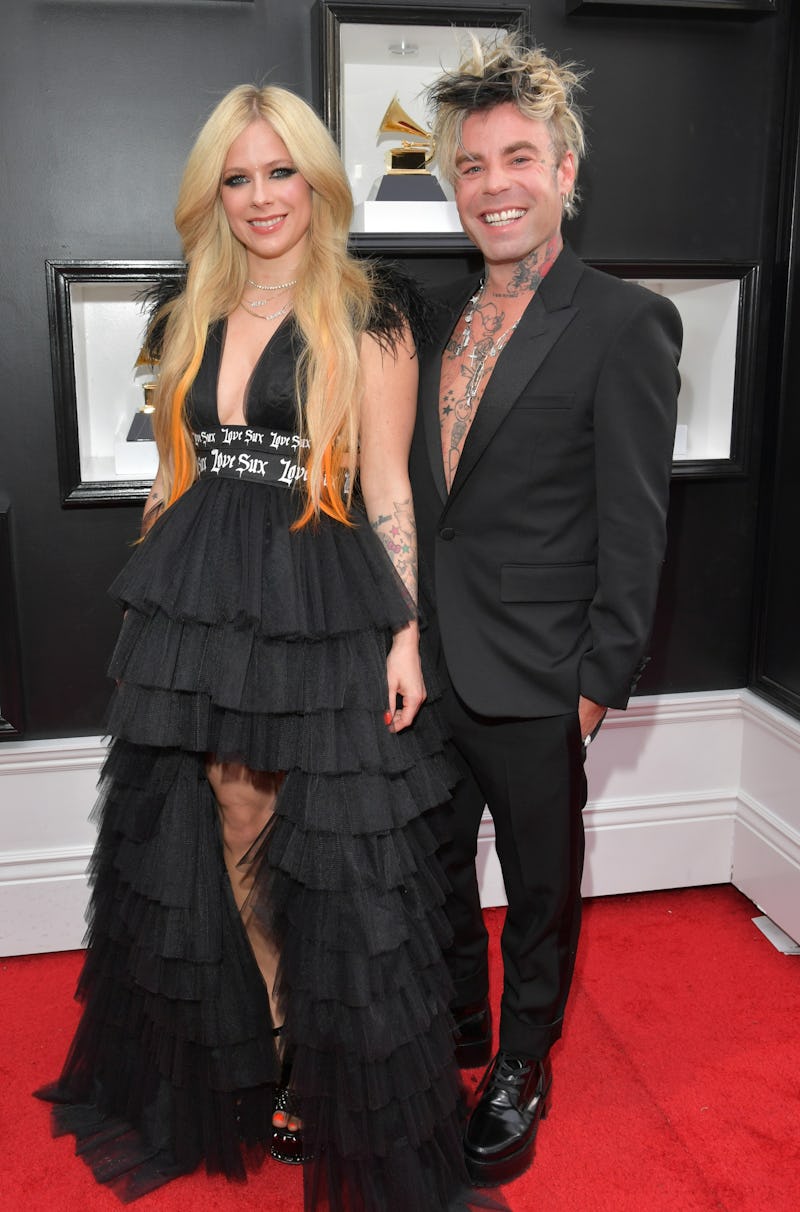 Getty Images/Lester Cohen / Contributor
Avril Lavigne has had a rather exciting month. She presented at the iHeartRadio Music Awards, stunned on the Grammys red carpet with beau Mod Sun, then — much to the surprise of fans — shared the news of her engagement to the punk-rock producer she's been dating (reportedly) since February 2021.
In her Instagram post, the "Sk8er Boi" singer's heart-shaped diamond ring was on full display: a stunning, dazzling piece atop a pavé band from XIV Karats. But Lavigne's engagement manicure also stood out. Within her romantic IG carousel — which featured sweet images of the couple's proposal in Paris with the Eiffel Tower in full view — you can see the musician's fiery orange-red nails really pop. The length of her nails were longer, with squoval-shaped tips that stood out against her all-black dress (but perfectly matched her orange-dipped hair).
Though the couple's engagement was publicly announced April 7, the proposal actually happened over a week before that. "Oui! Je t'aime pour toujours. Dimanche. 27. Mars. 2022," Lavigne wrote as the caption for her post. In English, that's translated to "Yes! I love you forever. Sunday. 27. March. 2022."
That neon mani is actually the same that Lavigne was sporting at the 2022 Grammys. At the event, she wore a custom MOI MOI Paris gown with tiered tulle and a waistband with the words "Love Sux" written across it — a nod to her latest album of the same name. Clearly Lavigne likes to pair black with bright colors: In photos of the star's 'fit, you can see her red-orange manicure popping against her otherwise all-dark gown and shoes. In fact, Lavigne was rocking the very same hue on her toes, which were visible in her studded platform heels.
Suddenly, we're inspired to dip-dye our hair neon and get a matching manicure.