Bustle Staffers Review Their Most Recent Beauty Pie Purchases
Did we just find the best false-lash mascara?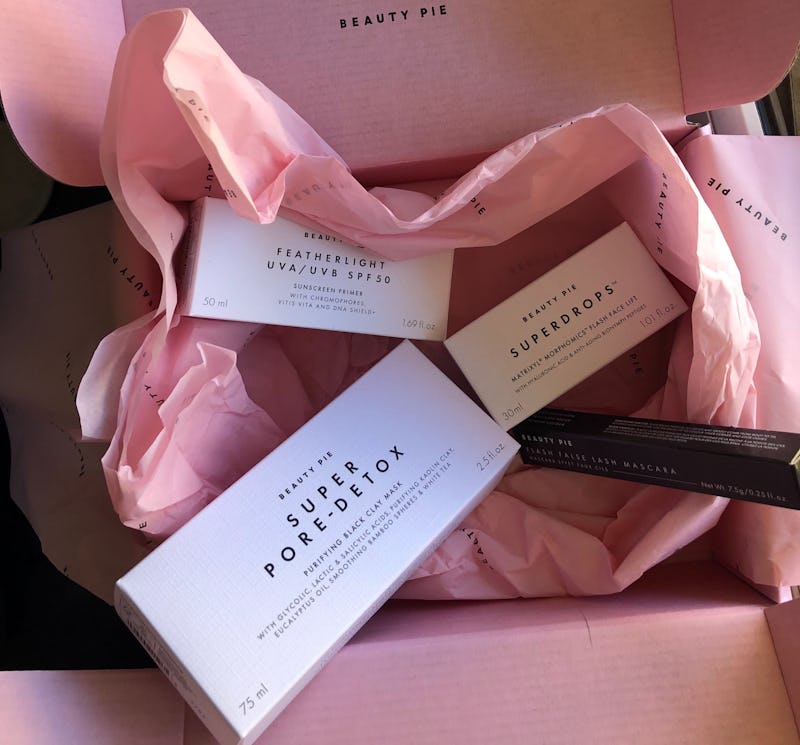 Have you ever asked "Is a Beauty Pie membership is worth it?" The only way to really answer that is to ask a friend who is a member - or read as many Beauty Pie product reviews as you can.
If you're a fan of quality, ingredient-first, cruelty free beauty, then Beauty Pie might already be on your radar. If not, you might recognise the brand's fabulously pink packaging on Instagram. The brilliant thing about Beauty Pie is, you can sign on to a monthly membership - so if you're tempted to give it a go, you can without a huge investment or commitment!
Some of our Bustle team are so into their memberships, we can't stop recommending our favourite products to anyone who will listen (and sharing which products we want to try next!). Not to mention the satisfaction of ordering hundreds of pounds worth of product for less than £50 when you're a member.
I asked two of our team to share their recent purchase reviews, along with my own to help you make the seriously tough decision of 'what to order next'. Here are six products we tried, and think make the membership well worth the investment.
We only include products that have been independently selected by Bustle's editorial team. However, we may receive a portion of sales if you purchase a product through a link in this article.