The 15 Best Beauty Products For People Who Sweat A Lot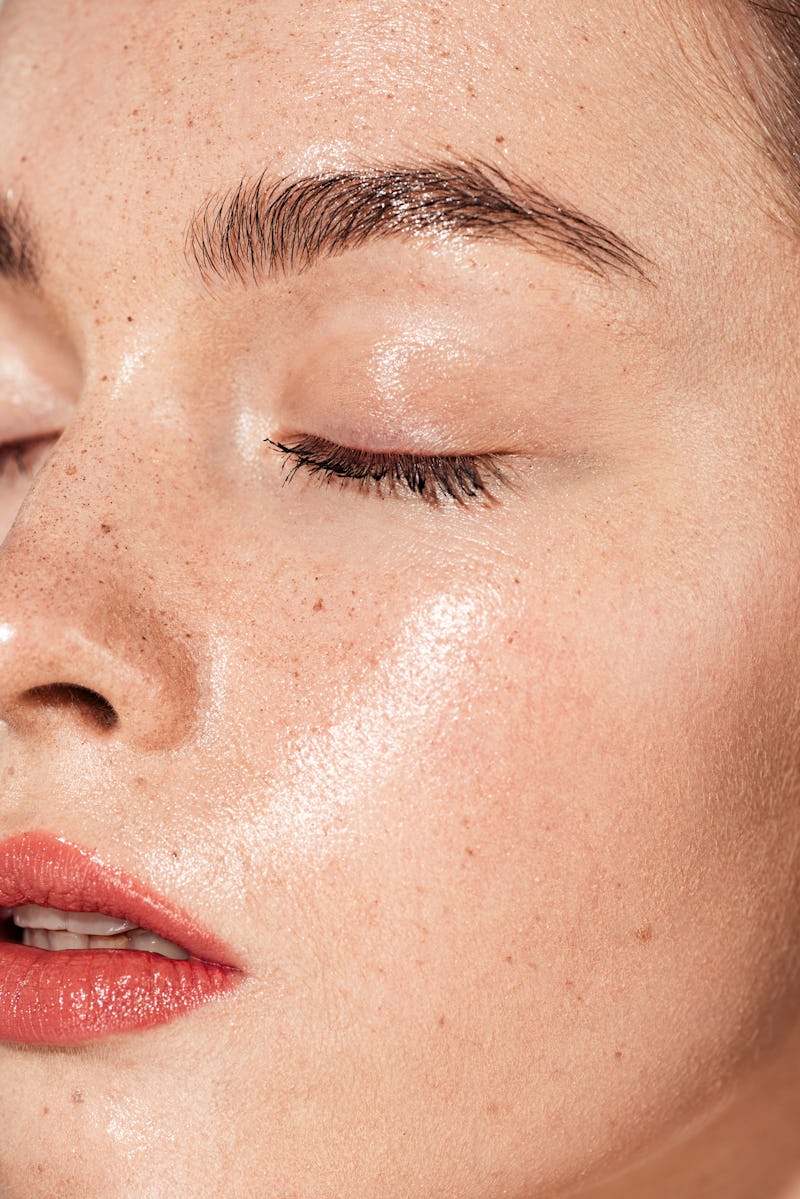 Shutterstock
Heat wave season is upon us, and that means our skin (and body) is perhaps a bit more dewy than usual. And while a little extra sweat is nothing to be ashamed of, Bustle asked Dr. Marisa K. Garshick, a leading board-certified dermatologist based in NYC, some burning questions about sweat — from tips and tricks on how to make your beauty routine less sweaty, to the best products to help combat sweat.
Are some people more prone to sweating than others?
It's important to note that sweating is a normal physiologic response. The purpose of sweat is to help your body maintain a normal body temperature and cool you down when your body temperature goes up, which can occur in the setting of exercise, work, stress or hot temperatures outside among other causes. Our body is comprised of numerous sweat glands, which respond to signals from our brain to release sweat. Some of our sweat glands are connected to both emotional signals as well as changes in temperature, which is why people sometimes get sweaty when they are nervous. Someone should be concerned if it is persistent, interfering with their daily life and quality of life or if it is associated with any other new symptoms.
Individuals with excessive sweating may experience primary hyperhidrosis, which is defined as focal excess sweating, present for more than six months without any other identifiable cause. The other criteria also include two of the following: that it involves both sides of the body, impairs activities of daily life, at least one episode per week, begins less than 25 years old, family history, and stops during sleep.