Bella Hadid's Curly Hair & Radiant Skin Is Her Best Beauty Look Yet
She's the ultimate hair chameleon.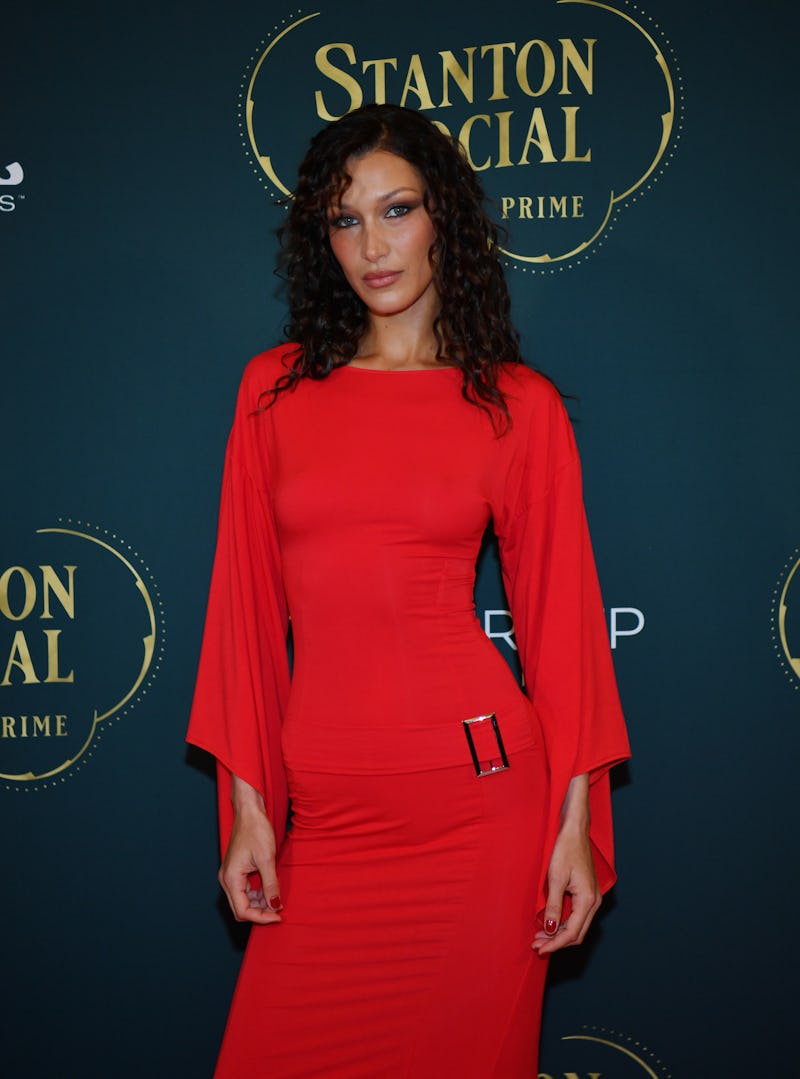 Denise Truscello/Getty Images Entertainment/Getty Images
From dying her hair a buttery, chamomile blonde (that looks *very* similar to her natural childhood hue), to experimenting with spidery micro bangs that are very much cool-girl approved for the spring and summer months — Bella Hadid has been clearly going through some internal changes that are being reflected on her stunning, chameleon-like look.
And just this week, the sought-after international supermodel and outspoken advocate has taken to Instagram to share with her followers that she is officially five months without a single sip of alcohol. And TBH: She truly looks more radiant than ever before.
While attending the grand opening of Stanton Social Prime in Las Vegas, her latest business venture Kin Euphorics — the buzzy, non-alcoholic beverage brand — announced a new partnership with Caesars Palace (aka one of the city's most iconic hotels). If you plan on booking a trip any time soon, that means you'll see her colorful cans stocked throughout the mini bars, restaurants, pools, bars, and lounges on the hotel grounds.
For the occasion, the youngest Hadid sister not only dressed in a vibrant red dress, but also opted for dewy skin, minimal glam, and her hair at centerstage in whimsical curls with a subtle side-part. And with a just-as-vibrant smile that speaks volumes, her brand account shared a sweet message in the comments: "Booze free bliss ✨🦋"
ICYMI, Kin Euphorics is a feel-good beverage company founded by Hadid alongside her business partner Jen Batchelor. And rather than just sipping on her high-vibration drinks, it's clear that for nearly half a year, she has been truly living the brand messaging and opting for an alcohol-free lifestyle in lieu of boozy cocktails.