8 Jaw-Dropping Makeup Looks From 2019's Camp-Themed Met Gala
From Gigi Hadid to Lupita Nyong'o.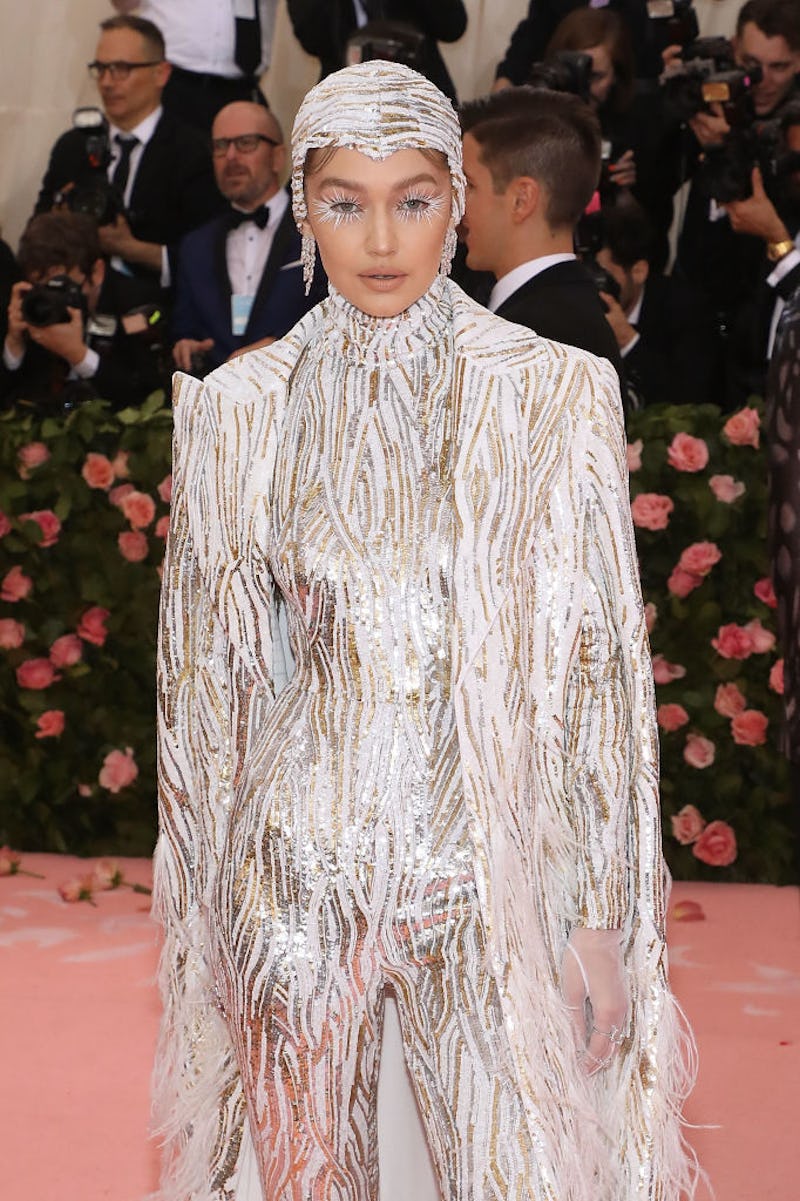 Getty Images/ Taylor Hill / Contributor
It'll fall on the second Monday of September rather than the first Monday of May, but after a COVID-forced hiatus, the Met Gala is coming back in all its glory. Although the occasion is first and foremost a fashion event, it provides a perfect setting for bold and otherworldly beauty looks not usually seen on the typical red carpet — especially for 2019's camp-themed gala.
Camp invited all of the kitsch, drama, and daring styles — think Lady Gaga's fuchsia train and umbrella-carrying ensemble who held it up, or J.Lo's silver sequin wig and matching dress — but it also brought jaw-dropping makeup. Although everyone has their favorite themes, the makeup looks at 2019's Met Gala camp event were an undeniable highlight.
This year, viewers get the two-in-one combination of the Met Gala happening during Fashion Week — so there's sure to be some iconic beauty and fashion to behold come Sept. 13. Until that red carpet rolls out, however, feast your eyes on some of the best makeup looks from the Met Gala Camp: Notes on Fashion event for some colorful inspo — including those worn by Gigi Hadid, Lupita Nyong'o, and more.