Wait, Is Beyoncé Dropping A Hair Care Brand?
Her latest Instagram post has the Beyhive buzzing.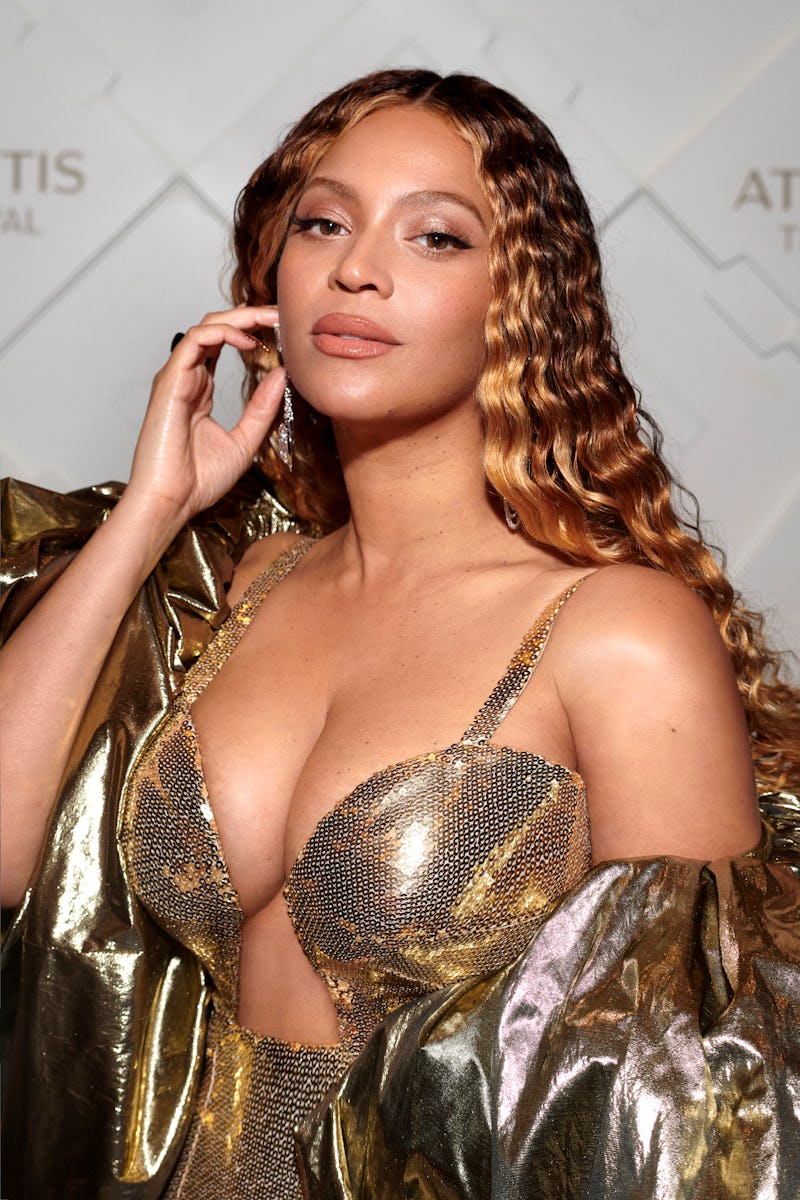 Mason Poole/Parkwood Media/Getty Images Entertainment/Getty Images
Beyoncé's Renaissance tour has been making major headlines lately, but it's Queen Bey's latest Instagram post — one that potentially teases a new hair care line — that has the Beyhive in a tizzy.
On May 16, the singer posted a series of three images...and the last pic contained a message that dropped a big bombshell. A series of photos showed a present-day Beyoncé' glamming her curls in front of a mirror and a throwback of Bey as a child getting her braids styled.
The post also included a handwritten note reminding fans that her first job was sweeping hair in a beauty salon owned by her mother, Tina Knowles-Lawson. In fact, Destiny's Child's very first gigs were performing for her mother's clientele.
"I was exposed to so many different kinds of entrepreneurial women in her salon," the note read. "I saw firsthand how the ways we nurture and celebrate hair can directly impact our souls. I watched her heal and be of service to so many women. Having learned so much on my hair journey, I've always dreamed of carrying on her legacy. I can't wait for you to experience what I've been creating."
That's it. That's the whole message.
Get your coins ready now — the cryptic post has the Beyhive speculating that the singer is officially throwing her hat into the ring of celebrity beauty brands. Fans think she's launching her own line of hair care products (a business endeavor that would likely boost her massive net worth over the billion-dollar mark).
After snatching edges for so many years, helping them grow back is the right thing to do.