8 Tattoos That Are Believed To Be Bad Luck, According To Tattoo Artists
From inverted crosses to evil eyes.
by Eva Taylor Grant and Hilary Shepherd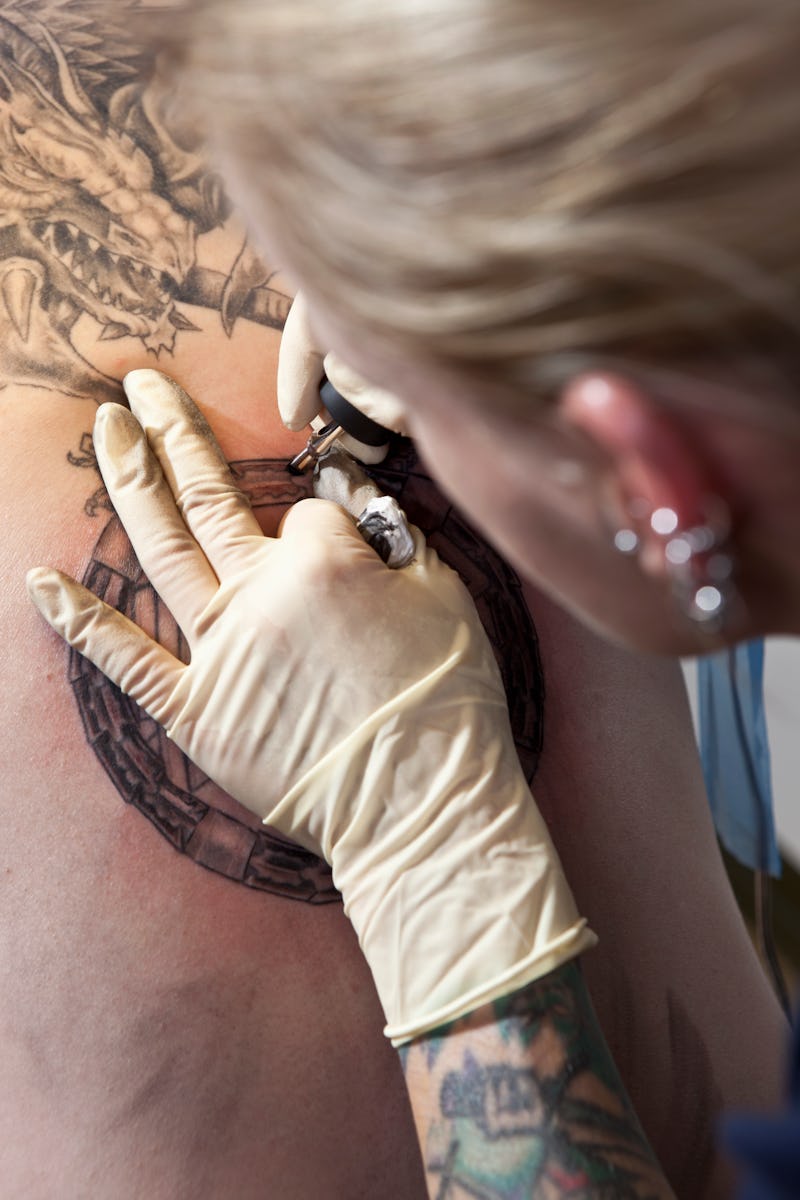 Halfdark/fStop/Getty Images
If you're superstitious or spiritual, then you may consider tattoos to be symbolic of something deeper than a simple design. There are plenty of secret meanings behind tattoos (the art of permanent body ink itself has long been considered sacred and mystical), but not all of them are positive. For some people, certain tattoos are believed to represent bad luck, and naturally, tattoo artists are experts at understanding which ones are commonly deemed unlucky — and the reasons why.
For starters, it all has to do with the individual client. "Luck is truly in the eye of the beholder," tattoo artist Jordanne Le Fae, tells Bustle. "[...] Whether the tattoo is truly unlucky based on the content of the tattoo will really depend on the persons faith." Beyond that, there are certain designs that tattoo artists notice clients getting that end up being bad omens for the future (like couples tattoos, for example).
Elsewhere, certain symbols — like dragon tattoos or inverted crosses — can equal negative energy. "There is hidden magic in some symbols," tattoo expert Lisa Barretta, author of Conscious Ink: The Hidden Meaning of Tattoos, tells Bustle. "It's possible to have a bad emotional reaction to a tattoo if you are not familiar with the meaning of certain esoteric images. Granted, in most cases you determine what a symbol personally means to you, but there are ancient magic symbols that don't have flexibility to be other than what they are."
Below, see which tattoo styles are commonly considered bad luck.
This article was originally published on