Cyber Monday Deals 2022: The Best Fashion Sales To Shop
From Anthropologie, Mango, and more.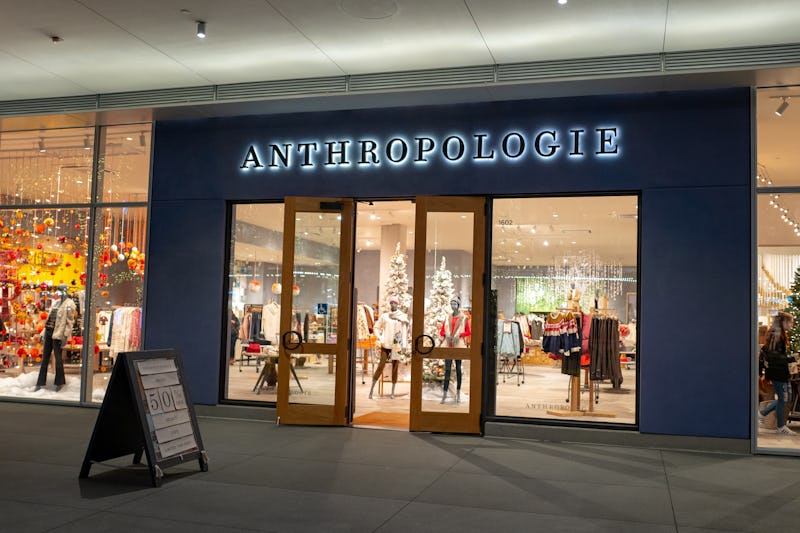 Smith Collection/Gado/Archive Photos/Getty Images
Cyber Monday is here, y'all! Whether you are shopping for yourself (*raises hand*) or trying to knock out your entire gift list before you even put your holiday decorations up, the pseudo holiday is one that can at least add financial value to your life.
Ahead, all the Cyber Monday tea on your favorite fashion brands — like Anthropologie, Mango, Vince Camuto, and more — with deals up to 85% off.
Fashion
40% off sitewide from 11/28 - 11/29
50% off everything + free shipping
Up to 50% Off
Up to 70% off
40% off with code CYBER
Up to 50% off 11/21 - 12/1
Up to 50% Off 11/25 - 11/28
85% off from 11/20 - 11/28, plus an additional $10 off on orders $59+, $15 off on orders $79+ and $25 off on orders $149+ from 11/28 - 12/3
30% off sitewide
25% off with code JOY25
50% off sitewide
Up to 60% off select items
30% off select products through 11/29
40% off with code CYBER40
Up to 60% off site wide + free gift with $65+ purchases
8 for $96 ($12 thongs) Signature Lace 8 Packs
50% selected styles 11/24 - 11/29
1/28 - 12/4 up to 80% off storewide + 20% off new arrivals
20% off knitwear, nightwear & lingerie, $19 Bras
Up to 75% off
50% off
50% off everything + free shipping
Up to 80% off select styles 11/22 - 11/28
50% off sitewide, 60% off select products with code CLICK
Up to 50% off
50% off original price for members, 40% off for non-members 11/27 -11/30
40% off 11/25 - 11/28 with code BFCM40
50% off 11/27 - 11/28
40% off sitewide + up to 60% off select items
$75 off $500 purchase + free shipping
Up to 60% off 11/18 - 11/29
50% off your purchase 11/26 - 28
Up to 75% off from 11/14 - 12/4
11/27 - 11/28 spend $75 get 20% off with code CMSALE20, spend $100 get 25% off with code CMSALE25, spend $200 get 30% off with code CMSALE30
30% off your purchase + free shipping with code THANKFUL
Up to 80% off
30% off sitewide
Additional 30% Off, free shipping
25% off almost everything plus additional select styles from 11/26-11/28
20% off with code HOLIDAY22
50% off sitewide + $25 free gift card for order of $200
60-90% off sitewide
Free shipping worldwide
Up to 50% Off
Accessories & Shoes
50% off $49.99
20% off site-wide full-priced items 11/22 - 11/29
35% off sitewide with code CYBER
30% off + free shipping with code "FUNAY"
50% off 11/25 - 11/28 with code CYBERWEEK2022
60% off 11/24 - 12/1
Extra 50% off all sale styles, + up to 40% off full-price styles through 12/4
40% off select styles with code BFCM, free mini bag with $40+ purchase
20% off purchases of $150 11/21 - 11/28
35% off sitewide + Free Shipping 11/22 - 12/1
15% off order with code 'CM15', 20% off order $450+ with code 'CM20' 11/28 - 11/29
35% off sitewide + free shipping on orders over $75 11/21 - 11/31
30% off sitewide 11/18 - 11/29
40% off entire site with code CYBER40 + up to 50% off select doorbusters 11/25 - 11/29
Buy 1, get 2 free sitewide and free gift with purchase 11/28 - 11/30 with code CMVIP
This article was originally published on