40 Dope Outfits That Look Expensive But Are Actually Under $35 On Amazon
Your new wardrobe must-haves.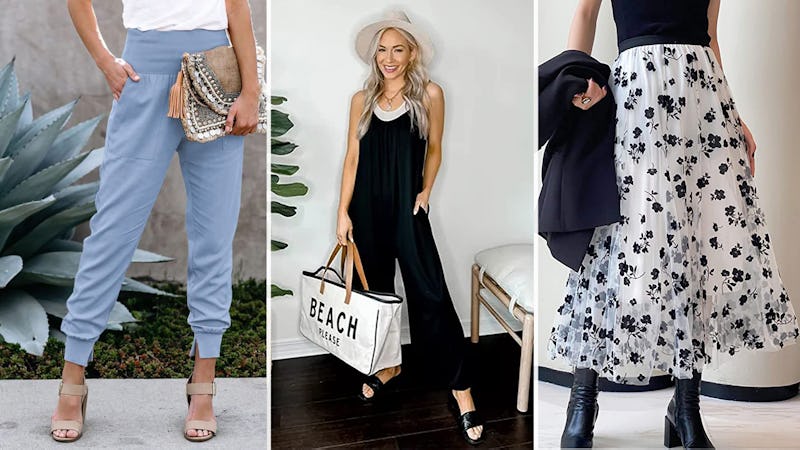 Amazon
By now, you know there's no reason to splurge on expensive clothes in order to look trendy and sophisticated. Amazon is largely to thank for that. Whether you need some enduring basics or a formal dress fit for a wedding, the online retailer will have what you're looking for in stock and at your doorstep in days.
Below, you can find stylish apparel, shoes, and accessories for virtually any climate and all for reasonable prices. There are jeans that match with any top, jewelry to elevate your fit in seconds, and dresses that'll make you look put-together, no effort required. So read on to find some new wardrobe must-haves.