Dua Lipa's Hello Kitty Micro Bikini Was A Cheeky Swimwear Choice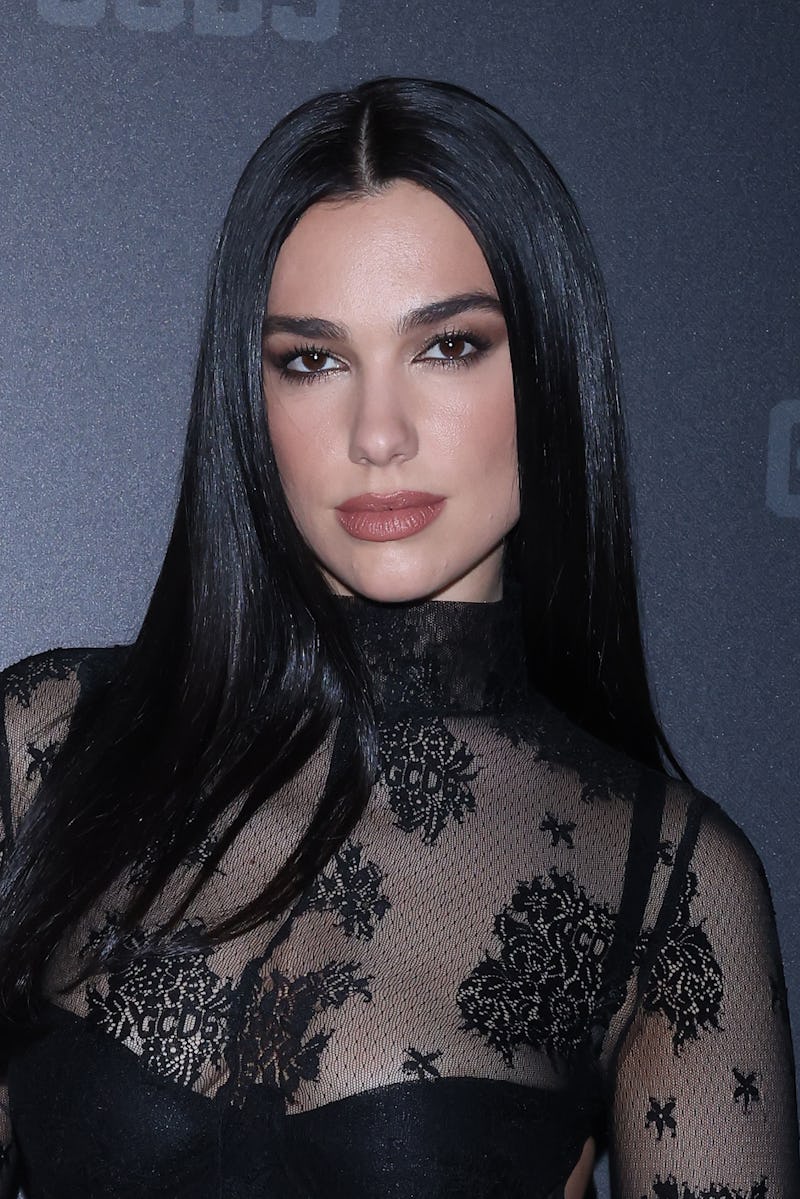 Stefania D'Alessandro/WireImage/Getty Images
Dua Lipa is really leaning into the "nostalgia" aspect of her most recent album. Lately, the "Sweetest Pie" singer has been referencing beloved childhood cartoons in her fashion choices — but the styles are anything but PG-13.
Remember when she wore a crochet dress equipped with Patrick Star nipple covers? Another Bikini Bottom resident, SpongeBob SquarePants, made a cameo on her Instagram just last week, embroidered on a cropped yellow leather jacket. And on Friday, Lipa continued her streak, paying homage to a third cartoon character of her youth.
This time, her ensemble featured the cherished Sanrio character, Hello Kitty. Like the Patrick number she wore before it, this was kitschy with a hell of a kick. The knit swimsuit, which she wore on a recent trip to Jamaica, came in a classic string bikini silhouette, but its whimsical design was undeniably unique.
The top featured two narrow red strings that connected the tiny Hello Kitty cups. On bottom, she wore matching crochet bikini bottoms (SpongeBob joke), which featured a pink and red checkered pattern, topped with the iconic tilted bow. Lipa was in full vacation mode, going makeup-free and accessorizing only with cobalt blue sunnies perched on a messy, beachy bun.
For more spicy bikini looks, just swipe through the rest of Lipa's carousel. You won't be disappointed.