4 Effortlessly Stylish Lounge Looks For Easing Into Fall
Effortlessly Stylish Lounge Looks For Easing Into Fall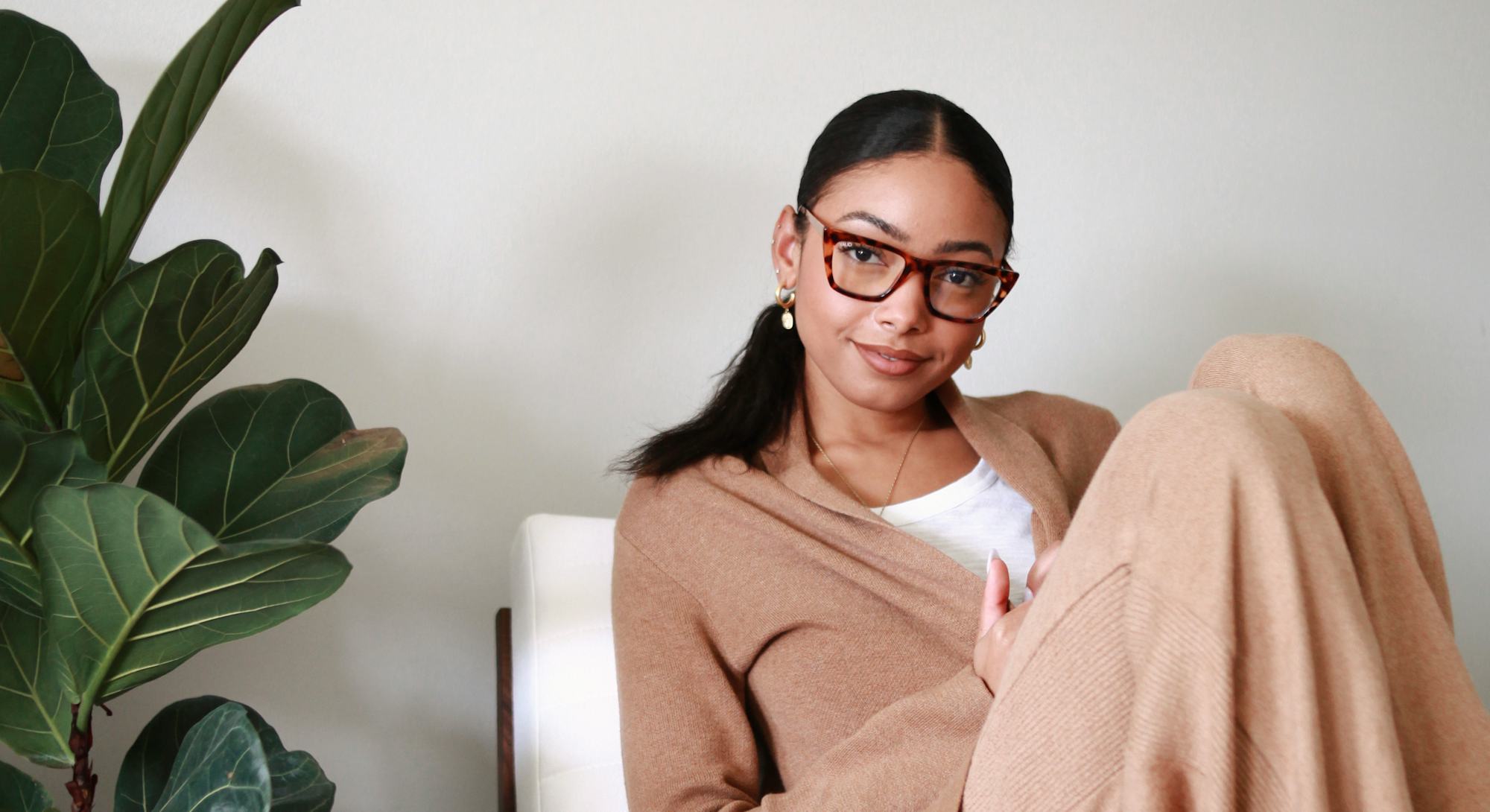 While it's unlikely that we'll be back in formal attire, heels, or structured silhouettes anytime soon, as fall gets underway, we're not settling for spending all our days in sweatpants and pajamas, either. The season naturally lends itself to relaxed dressing and comfortable layers, and as we look toward virtual work meetings, al fresco dining reservations, and trips to bookstores and coffee shops, we're seeking elevated pieces that blend function and ease, while still speaking to our personal style. Enter the luxe, laid-back pieces from Banana Republic Factory.
Long cardigans, breezy wide-legged pants, and relaxed muscle tanks have caught the attention of two of the most stylish women we know — Tacha John and Chelsea Linder — and we're taking notes from both on how to wear the pieces for fall. Proving that elevated loungewear can take you from the couch to a backyard happy hour without compromising style, the two share a few of their go-to fall looks below. As Linder says, "finding the ultimate balance of comfort and style is like hitting the lottery." We couldn't agree more. Consider her and John's take on Banana Republic Factory the ultimate fall style formulas.
Tacha John
Cozy At Home
Describing her fall style as "minimal and effortless," John leans into that aesthetic with a long cardigan and wide-legged pants in similar shades of camel. "I like this particular look because [it] plays off of the monochromatic trend, which instantly makes me feel put-together," she says of the soft and billowy separates. Perfect for cozying up with a good book or relaxing on the couch for a movie marathon, the look becomes errand-ready with the addition of black slides.
A Trip To The Coffee Shop
A fan of keeping her fall wardrobe simple with pieces that are timeless in both style and quality, John has come to rely on a deep V sweater and dark denim for coffee shop runs and other low-key outings. "This outfit is comfortable, but still refined enough to feel confident if you need to leave the house for a grocery run, trip to the bookstore, or an outdoor lunch with a friend," she says. And though jeans have a reputation of being restrictive, that's not the case here. "They have so much stretch, I forget I'm wearing denim," she assures. (We'll take two pairs.)
Chelsea Linder
Unplugged And Off-Duty
"I love wearing loungewear but also staying stylish," says Linder, whose ideal fall day begins with sipping a chai latte outside while taking in some fresh air and fall foliage. With comfort in mind, she styles a loose wide-legged pants with a deep V textured sweater and a pair of black mules. "I would wear this look on a weekend getaway or hanging out inside or outdoors enjoying a beautiful day," she says of the off-duty outfit. "The eyelash sweater feels like you're wearing a cloud."
A Front Yard Hangout
Given that accent pieces are one of the ways that Linder likes to have fun with fashion, a baseball cap is the perfect accessory for her preferred backyard hangout look. The outfit also includes a textured gray sweater and black high-waisted joggers. "They're the perfect pants to hang out in," Linder says of the joggers, adding that she likes to tie the belt into a bow to change the piece's silhouette. "There's no better feeling than being able to look good and feel good." This outfit accomplishes both.
Head to Banana Republic Factory to find your new take on comfortable fall looks.