Grooming Mistakes You Don't Realize You're Making All The Time
Don't worry, your fixes can be found here.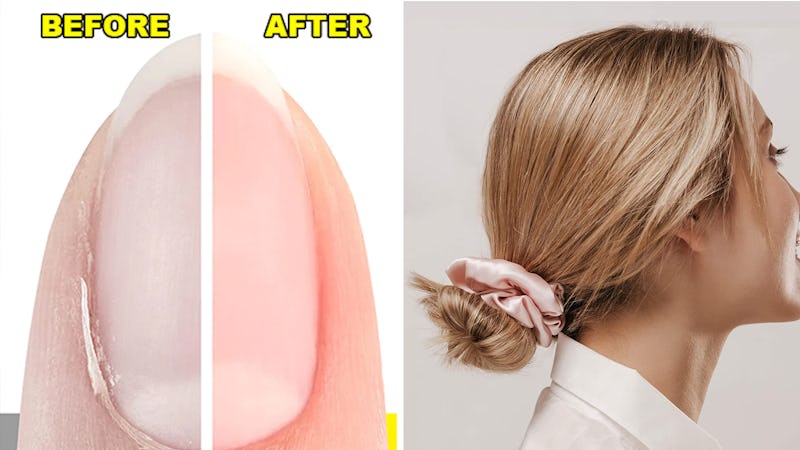 We may receive a portion of sales if you purchase a product through a link in this article.
Whether or not you know it, there are a lot of little grooming mistakes that you're making all the time. These missteps aren't even about whether or not you choose to shave — that's your decision — but there are still ways you're wasting money or making your hair and nails a little less gorgeous than they could be. Like, pulling your chipped and peeling nails instead of filing them — ouch.
For that chipped nail, there's a unique glass file that will solve your problems. The glass design prevents future cracks, chips, and painful peeling problems. Plus, it's easy to wash after every frustrating hangnail situation, and you can use it over and over again. Be sure to grab the strengthening nail cream to pair with your new glass nail file.
This list also has plenty of hair products, like a transparent flyaway cream. If baby hairs seriously irritate you, then it's definitely a mistake to constantly deal with them. Instead, use the included tiny brush to push them back. Plus, the cream moisturizes and nourishes those little hairs.
Also, yes, if you do prefer shaving, there are gentle hair-removing tools on the list. There's even an 18K gold plated and painless hair remover that's small enough to use on your face (if that's your go-to look).
So, this list isn't here to tell you to style your hair differently or even to change up your grooming routine. It's simply all about fixing those small grooming mistakes we're all making.
This article was originally published on