Harry Styles Has Become An Accidental Vinted Model
It's a sign of the times.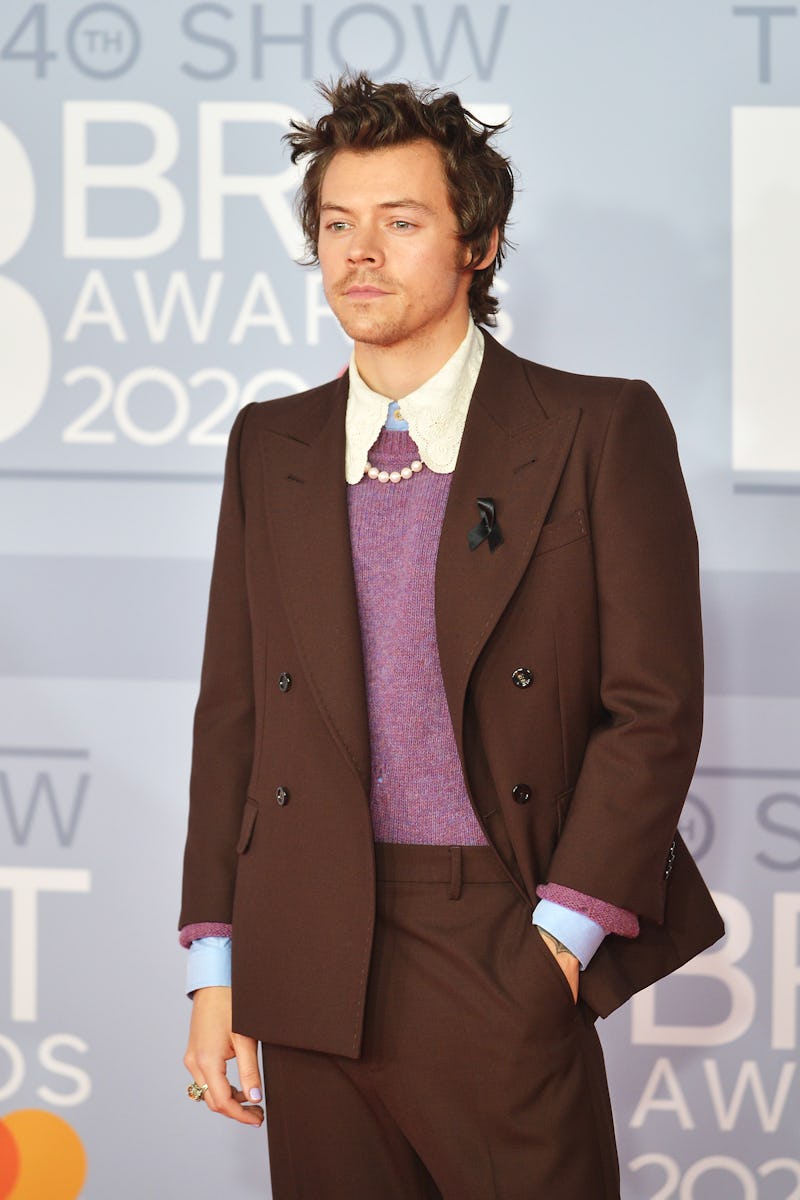 Jim Dyson/Redferns/Getty Images
Fancy getting your hands on garments that have previously graced the fashionable shoulders of Harry Styles? Well, we have the perfect Vinted account for you. And the cherry on top of this watermelon sugar-favoured cake is that it's all very reasonably priced. Admittedly, things are not all as they seem. The aptly-titled account harryinmystyles has actually made incredibly innovative use of a cardboard cut-out of the star, referring to him as their "business partner."
Bearing a 6ft tall likeness of the former One Directioner attending the 2020 BRIT Awards in a classy pearls and knitwear combo, it helpfully makes an ideal display hanger for modelling all of the seller's second-hand wares.
The seller, who seems to be based in the Tyne and Wear town of Gateshead, has received 5-star reviews across the board, with one happy customer asking them to "say thanks to Harry for me too." To which they jokingly responded: "I will, he said you're welcome babes."
The items still up for grabs include a Levi's denim chore jacket, a fetching leopard-print dress from H&M, and a tweed trench-coat which has a strong hint of Harry's Gucci collab HA HA HA, despite it being from ASOS. Unfortunately, there's not a free pop star thrown into the bundle, with one item description reading, "Harry not included."
Fans have been enjoying the amusing – not to mention creative – usage, with one social media user commenting: "Oh my god this Vinted account," with another praising their "good marketing." It's not the first adventure for cardboard cut-out Harry either. Gogglebox's Amy Tapper once headed out into the snow with hers on a romantic winter date back in 2021, while Travelodge revealed that one guest left behind a life-sized cardboard likeness of the singer at one of their Isle of Wight hotels last year. We wish Harold well in his latest endeavours.