16 Honeysuckle Perfumes For Summer 2023 That Are Eau So Cottagecore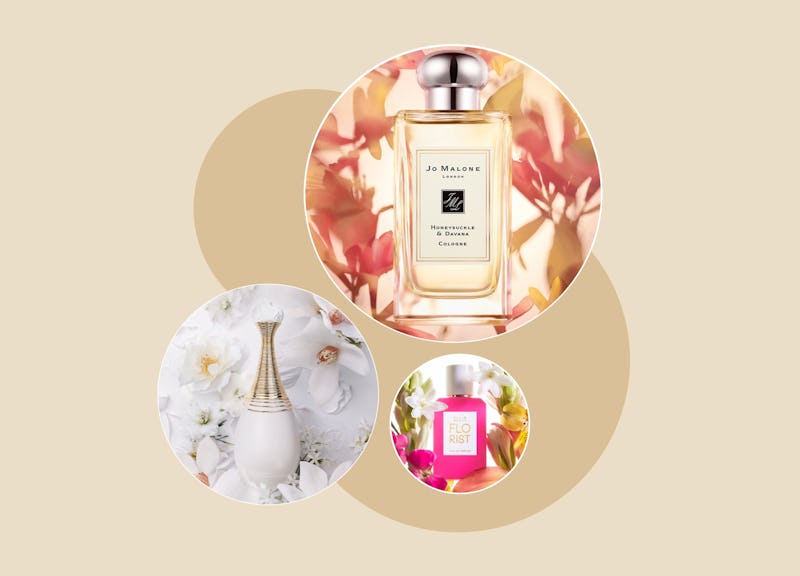 We may receive a portion of sales if you purchase a product through a link in this article.
As of the springtime month of May, tiny golden, white, and sometimes pink honeysuckle flowers begin to bloom all over the world (and through the end of summer, too). And for those familiar with the sweetly nostalgic scent, you know that especially on warm days heated by the sun's intense rays, the softly sensual flowers emit the most dizzying, honeyed, and earthy aroma in the air that is eau so lovely and fresh.
In the world of perfume, the honeysuckle fragrance note brings with it a similar effect as it does in nature — and olfactively, it smells a bit like the elegant jasmine flower that is found in so many fragrance formulations, though with an added sunny sweetness that has the faintest trace of what seems most akin to on-trend vanilla. What's more, it often feels brighter and a bit more youthful than other traditional florals (like the timeless rose, for one), creating a sugared warmth around the wearer.
Craving a new signature scent to pair with your dreamy sundresses and cottagecore getaways? For a new summertime fragrance that smells as if you are walking through an enchanted fairy garden, here are 16 honeysuckle-enhanced perfumes to consider.