How To Avoid Ingrown Armpit Hair & More Shaving Hacks
Genius ways to prevent ingrown hairs and other irritations you'll wish you'd known sooner.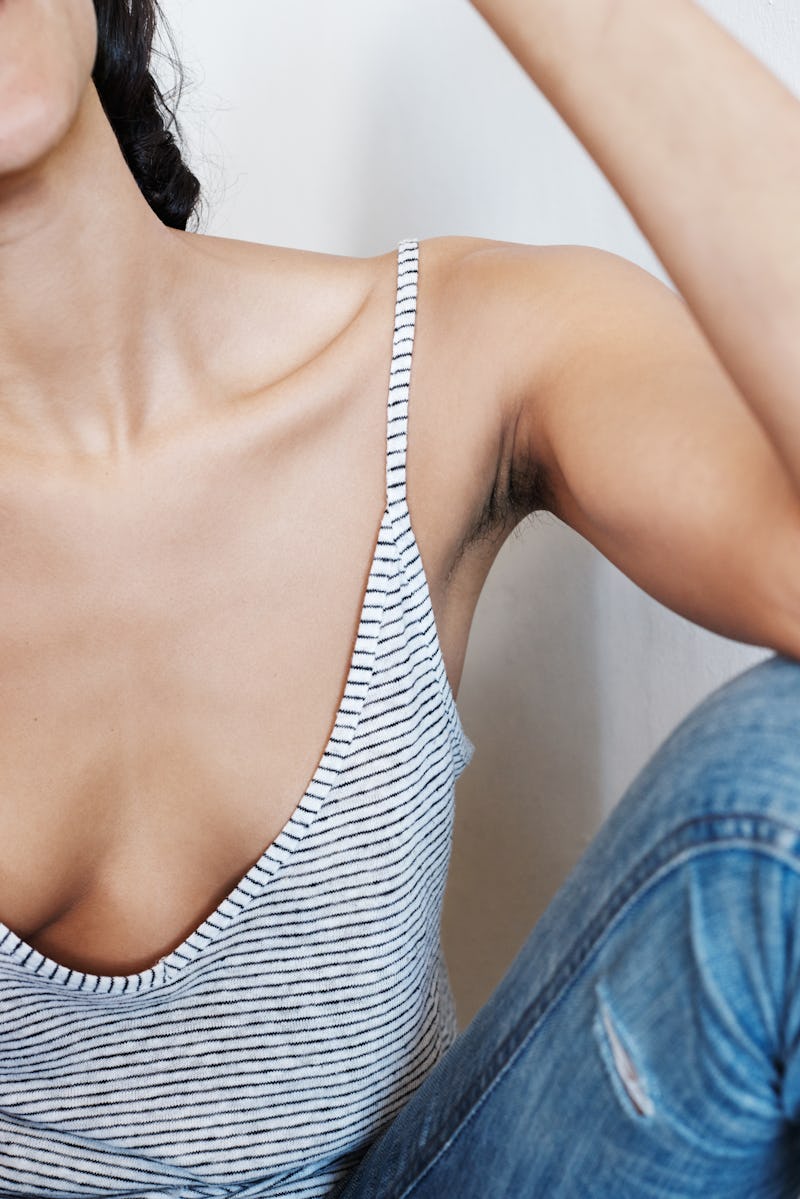 Shutterstock
We may receive a portion of sales if you purchase a product through a link in this article.
Now, we all know shaving your armpits is hardly necessary (or anywhere else for that matter). But, if you're like me and find that scratchy hair in your armpits can get too uncomfortable not to shave, you'll want to know about these armpit shaving hacks that no one teaches you.
How Do You Avoid Ingrown Hairs?
While looking for ways to improve my shaving experience as well as the overall health of my pits, I stumbled across several great shaving tips to prevent irritation and pesky ingrown hairs.
First things first: exfoliate. You can use a scrub, a loofah, or a washcloth. You just want to make sure that you prep your underarm hair before you shave to prevent ingrown hairs. Another step (and one I'm guilty of skipping) is using a shaving cream (or an oil works, too). You should also look for a razor that has multiple blades to give you a closer shave.
Shop The Best Armpit Shaving Hacks
In a hurry? Here are the top tips to minimize ingrown hairs.
This article was originally published on