Fenty Perfume Has Landed In The UK – But Stocks Are Super Limited
Want to smell like Rihanna? Of course you do.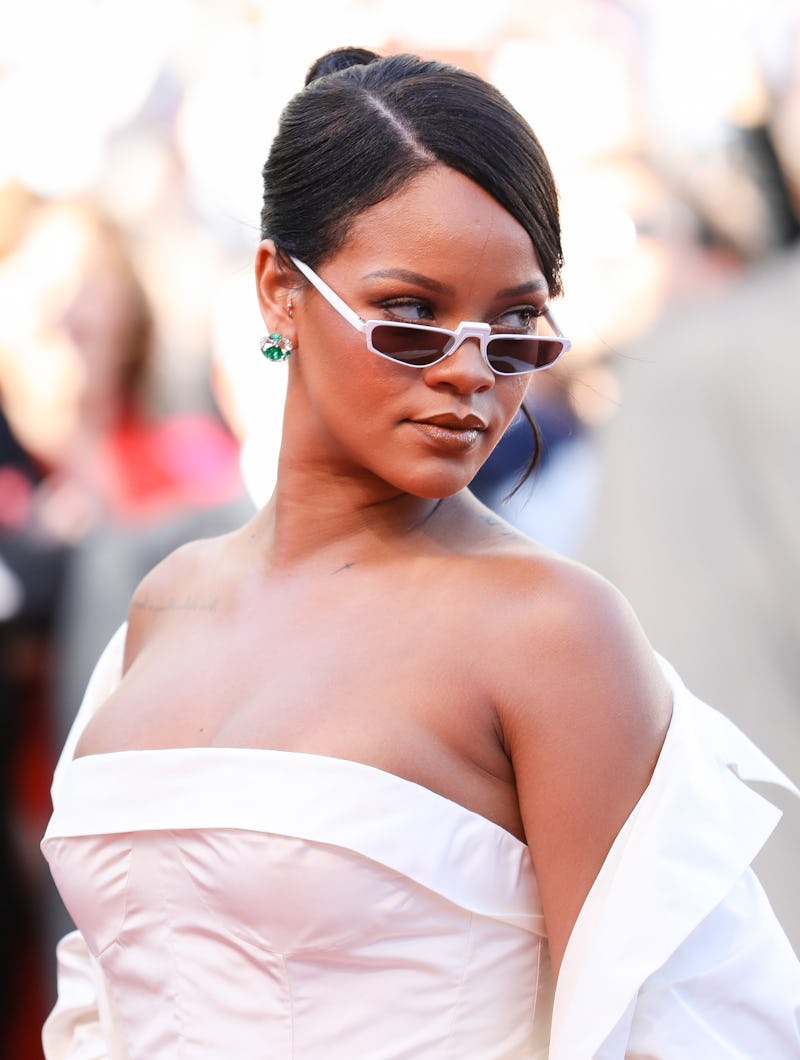 From Cardi B to Jennifer Lawrence, those who've had the pleasure of meeting Rihanna have confirmed that the superstar-turned-cosmetics owner smells divine. And, after the Fenty Beauty founder released her first fragrance FENTY PARFUM in August this year, Rih-Rih fans in the US have been able to smell like her, too. Now, after an incredibly long wait, Fenty Eau De Parfum has been released to customers in the UK. Here's everything we know about the new launch.
As of today (Dec. 6), the fragrance has been made available for international shipping from the Fenty Beauty website. However, the brand confirms that supplies are "extremely limited" and shoppers are advised to sign up to the newsletter to learn of restocks. At the time of writing, the website isn't showing any available bottles, so I'd be wary if you're hoping to make Fenty Eau de Parfum a Christmas gift.
But for those lucky enough to get their hands on a bottle, what can they hope to smell like? Well, the "one-of-a-kind" perfume was created with LVMH Master Perfumer Jacques Cavallier Belletru and is said to smell of "tangerine, blueberry, and hints of Bulgarian rose absolute, geranium and patchouli". It costs £115 for a 75ml bottle.
As Rihanna describes via the website, the sought-after scent is an experience that begins "as soon as you lay eyes on the bottle", which, by the way, is an expensive-looking glowing brown glass bottle that would make a beautiful addition to any Instagrammable beauty table.
"This isn't about a fantasy – I wanted to experience truth," shares the star via the website, "Fenty Eau de Parfum is for remembering what's real. I made a fragrance for myself and am now sharing it with you,"
The Fenty Parfum is also said to be inspired by the superstars favourite places Bridgetown, Barbados; Grasse, France; New York, New York; Paris, France; Los Angeles, California, and, according to a press release, captures the "complex, vibrant, and sensual essence of its creator, Rihanna."
On social media, those lucky to have already bagged the scent, confirm it's a fragrance you'd love to have emanating from your skin. As New York-based mega-influencer writes, ""A scent that makes me feel like exactly who I want to be."
Additional reporting by Rebecca Fearn.
This article was originally published on