The $6 Shower Essential That Julianne Hough Loves
The star talks Broadway, wellness secrets, and the story of how Law & Order's Mariska Hargitay helped her discover her signature fragrance.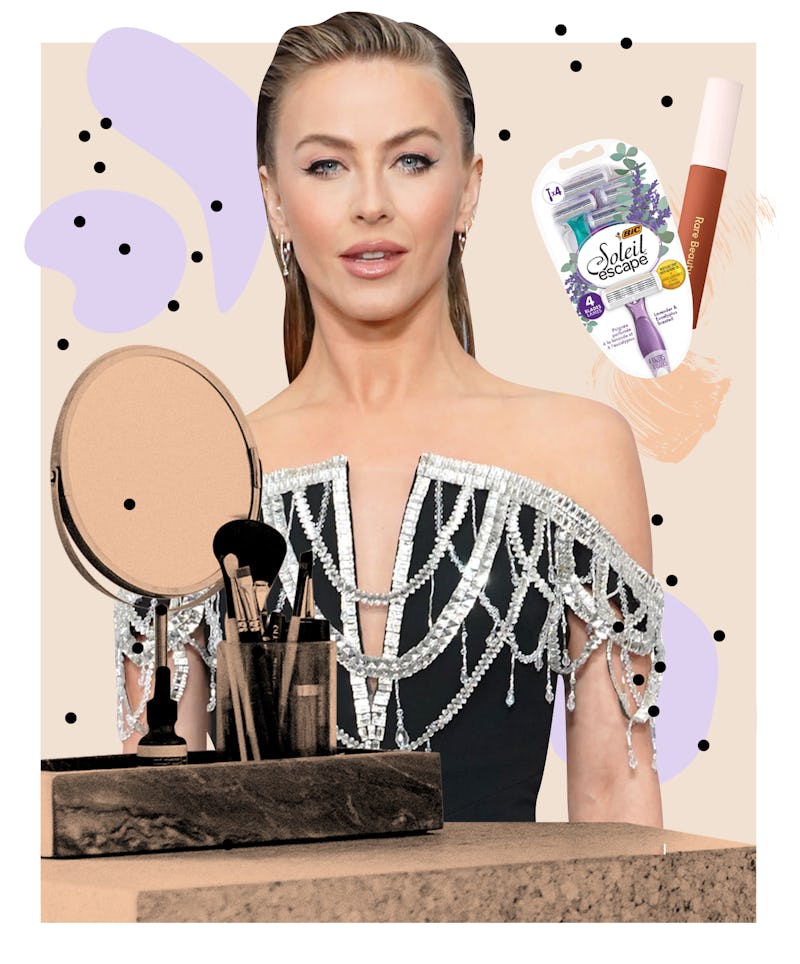 Sean Zanni/Getty Images
In Bustle's Beauty Detail, we dive into the beauty bags of our favorite talents for intel on the rituals that keep them glowing and the MVPs (most valuable products) they can't live without. Here, Julianne Hough tells Bustle about her must-have beauty products and wellness secrets for Broadway and beyond.
Julianne Hough is a true artist and performer — and on the heels of her Broadway debut starring in POTUS, it's clear that she is undoubtedly at-home and in her element when outwardly expressing emotions through movement, and releasing her infectious energy on stage.
But in giving so much of herself for NYC audiences most nights of the week, she leans into ever-adapting wellness rituals to ensure she checks in with herself by morning, and unwinds to fully recharge by night.
Dressed in a zen-inducing sage pant suit with billowing blonde waves framing her bright blue eyes, Hough is a vision of light, radiance, and vitality. As the face of BIC Soleil Escape's newest Tickle Your Senses campaign, she shares how aligned the brand's highly-sensorial new razor is with her skin-centric, balanced, and indulgent self-care routine: "Skin is my number one priority in all of my wellness rituals. Everything that I do is all about a holistic approach and sensory experience, because your senses are so important and that's what you create your memories with. It's so important to me to indulge in the pleasures, in the sensuality, and in the experience of what it feels like to take care of yourself. We rush throughout life and sometimes don't savor the moments. Something like [shaving] that can feel like a have to, now feels like a get to."
Agreeing that there's nothing quite as satisfying as slipping into clean sheets with freshly-shaven legs, she goes on to describe the many ways in which she enjoys connecting with her body throughout the day: "On the physical side, skin is my go-to for everything. Whether that's hydrating with water, what I'm putting in my body, what I'm putting on my body — it's all the same for me. I am a big believer in [the idea] that you need to sweat to release those toxins. Whether that's pilates or dance or yoga or cycling — I love variety, so it not only helps with my physical self, but it also helps clear my mind."