Kosas Just Landed In The UK – & You Can Shop It IRL
Plus, five other beauty launches to note this week.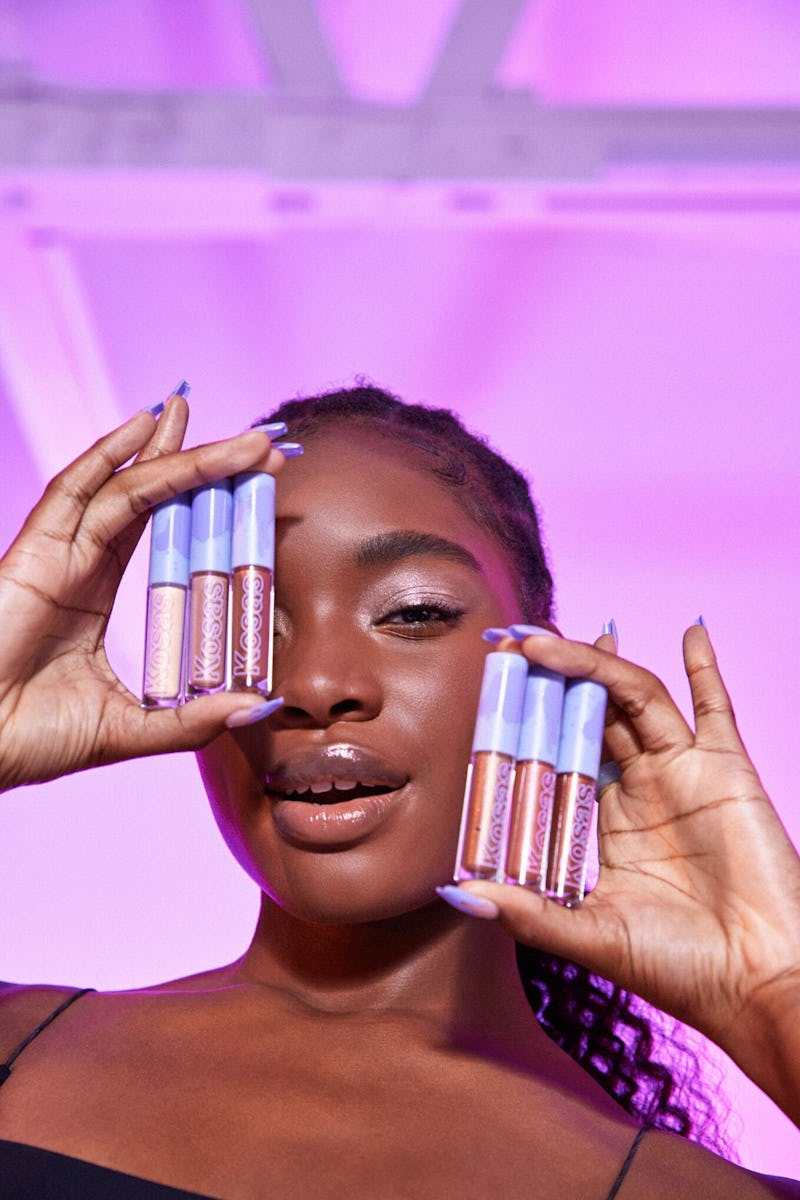 Kosas
We may receive a portion of sales if you purchase a product through a link in this article.
Stop whatever you're doing and run – don't walk – to the new Sephora store. Freshly opened in London's Westfield, White City, the store is reason enough for the journey. The cherry on top? The fact that beauty brand Kosas is stocked there, and therefore available to buy in-store for the first time in the UK. For fans outside of London, Kosas will also be available at Space NK stores nationwide from March 30, too.
If you're not so familiar with the brand, let me introduce you. Founded by Los Angeles-based artist Sheena Zadeh-Daly in 2015, her label has since been celebrated for its "clean" formulations, containing at least 90% naturally-derived ingredients. The American brand has amassed a legion of loyal celebrity fans, too, including the likes of Hailey Bieber, Olivia Wilde, and Kate Hudson.
The MVP? The Revealer Concealer. Available in 28 universal shades, the medium coverage concealer also works as an eye cream, as well as a spot treatment. It's made with skin-soothing arnica extract, skin-brightening caffeine, and hydrating hyaluronic acid. To this date, the concealer has sold millions of units in the U.S. so it's safe to say that the hype is real. Another fan-favourite is the Wet Lip Oil Plumping Treatment Gloss. It gives the lips a juicy, wash of colour without any of the stickiness you'd expect from a lipgloss. Hyaluronic acid helps hydrate the lips, while peptides plumps them up, and evening primrose oil protects against environmental stressors. Also included in the range are foundations, powders, brow gels, lip balms, eyeshadows, mascara, serums, and makeup brushes.
But if you're looking to splurge on more beauty items this week, then keep scrolling. There's five other exciting new beauty launches that are worth your attention below.
Bustle product reviews and recommendations are written and conducted by writers and editors with expertise in their fields. Testers often have specific experience with the situation or product at hand, and/or their review or recommendation is provided in consultation with experts. You can learn more about our standards here.We may receive a portion of sales if you purchase a product through a link in this article.