Zendaya's Stylist Law Roach Is Retiring & Twitter Can't Deal
The fashion girlies have thoughts.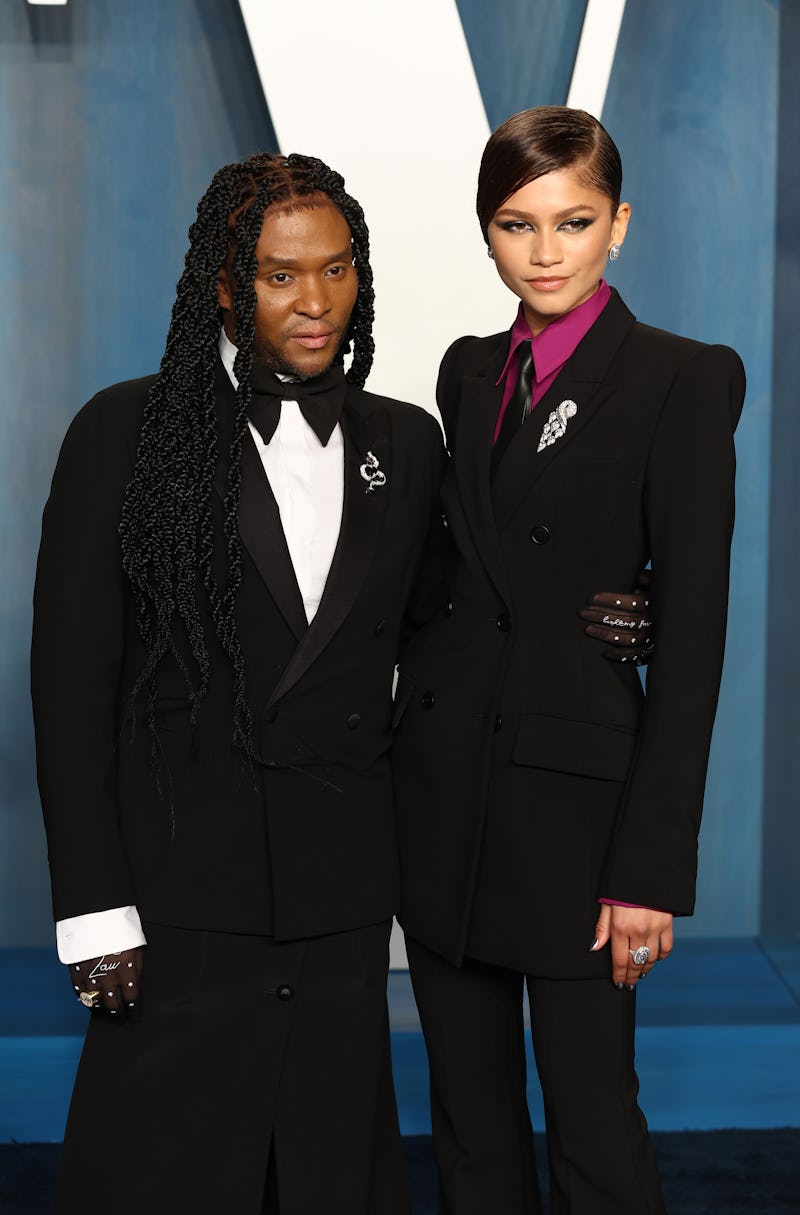 Arturo Holmes/FilmMagic/Getty Images
A devastating development has just rocked the fashion world: stylist to the stars Law Roach abruptly announced his retirement on Tuesday, sending the internet into a tizzy.
Roach is the style architect behind Hollywood's most fashionable stars, counting the likes of Megan Thee Stallion, Anya Taylor-Joy, Hunter Schafer, and Kerry Washingon as part of his impressive clientele. Most famously, however Roach dressed Zendaya for over a decade resulting in many a look that will go down in fashion history.
He's essentially the fairy godfather of fashion, having dressed Zendaya as a literal Cinderella at the 2019 MET Gala. In a much more real sense, Roach has helped endless stars rebrand, catapulting them onto best-dressed lists with his ever-chic touch. Celine Dion's fashion glow-up, for instance, is all thanks to him, making Roach one of (if not the most) famous stylists alive today.
Just last Sunday, Roach worked the Oscars (and after-party) red carpet, giving fans incredible looks like Schafer's feather bra ensemble, Megan Thee Stallion's bustier mermaid gown, and Hailee Steinfeld's glitzy layered look. So it was a shock to everyone when the famed stylist shared his plans to retire on Instagram just two days later.
"My Cup is empty….. thank you to everyone who've supported me and my career over the years," he captioned a photo of the word "RETIRED." "Every person that trusted me with their image, I'm so grateful for you all."
Alluding to why he chose to close out his career, Roach continued: "If this business was just about the clothes I would do it for the rest of my life but unfortunately it's not! The politics, the lies and false narratives finally got me! You win … I'm out."
Reeling from the announcement, fashion's brightest flocked to his comment section with words both of support and of sadness. Designer Christian Siriano was not having it, replying, "Absolutely not." Designer Giambattista Valli begged him to change his mind, saying, "No….Law…nooooo please …..there is no sense without you! You give sense to the work of all of us!" Meanwhile, Valentino's creative director Pierpaolo Piccioli simply wrote, "No way."
In previous interviews, Roach has opened up about the difficulties of breaking into the industry as a Black stylist. Naomi Campbell referenced his journey in her reply. "Law I won't let you !!!! We don't quit .. strived to hard," she wrote. Meanwhile, Edward Enninful, Vogue UK's editor-in-chief, just replied, "You will always have a home @britishvogue."
Fashion Twitter was understandably upset. The replies perfectly summarize my feelings on the bittersweet moment, with most representing at least one of the five stages of greif: denial, anger, bargaining, depression, and acceptance (but mostly denial).
Many are mourning all future red carpets and poking fun at what his clients would wear without his direction. "Who's going to turn out red carpet looks like Law Roach," user ChefDee98 asked.
Though many are hypothesizing what drove Roach to feel wronged, some ran to his defense. Others were ready to throw hands — at anyone.
The consensus is clear though: the fashion industry has lost a legend.