16 Iconic Nipple Pasty Looks That Made Fashion History
From Lil' Kim to Miley Cyrus.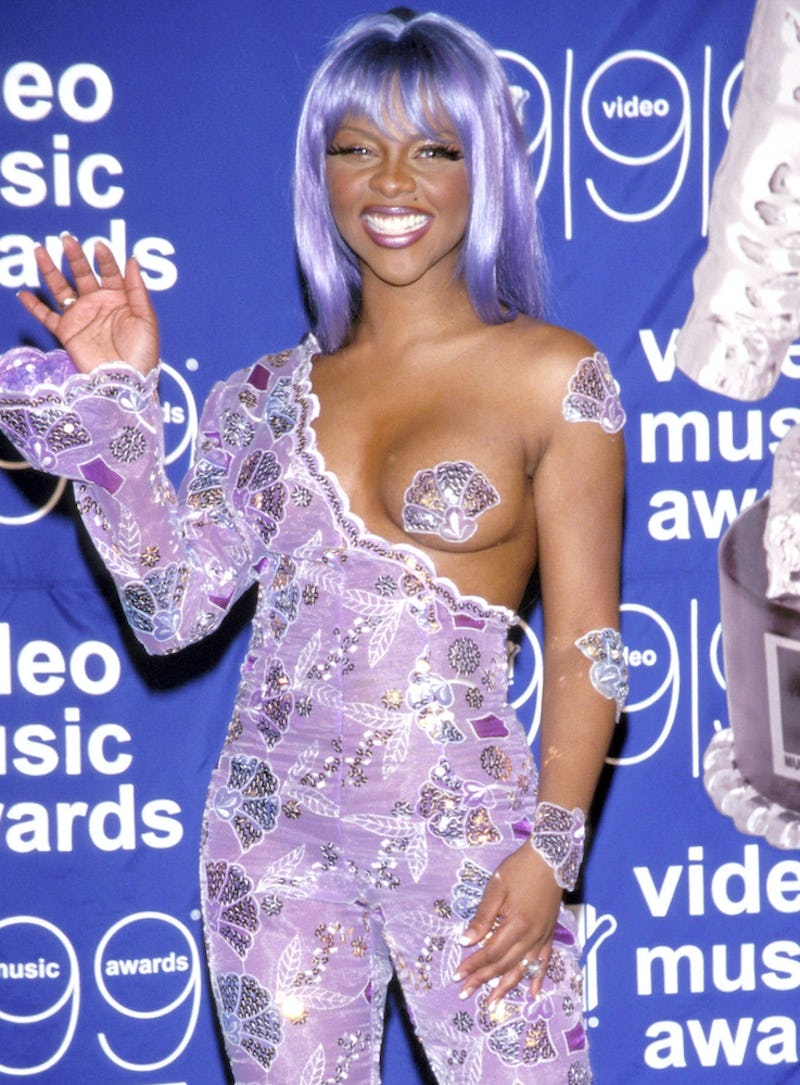 KMazur/WireImage/Getty Images
While it should go without saying that women's nipples shouldn't be censored (free the nipple!), Hollywood's most stylish have found some chic ways to cover them up throughout history. Enter: nipple pasties.
Lil' Kim, Lady Gaga, and Nicki Minaj are big fans of the stick-on undergarment, confidently flaunting them at some of the music industry's biggest events. Miley Cyrus is one of the controversial style's biggest advocates, calling pasties "empowering." In fact, she even credits herself (jokingly, of course) as having "invented nipple pasties."
Despite her influence in propelling the breast covers back into the zeitgeist, they've actually been a focal point of the fashion space long before her adhesive days. In fact, they've been around since the '20s as a legal loophole. Back then, anti-nudity or public indecency laws banned women from baring breasts completely, so burlesque dancers were forced to cover their nipples. They typically did so by matching their covers to their undies, which were often embellished and OTT.
Then, in 1999, Lil' Kim debuted one of the most iconic '90s looks of all time. And at the heart of it — or breast, more accurately — was a singular pasty. Though the style did return in the 2010s, it was mostly relegated to boundary-pushing pop stars. The latter part of the decade ushered the pasty into high-fashion territory when designers like Saint Laurent sent models down the runway bearing the nipple covers, and supermodels Bella Hadid and Kendall Jenner embraced the look.
Join me in going down memory lane with the 16 most iconic nipple pasty looks that made fashion history.
This article was originally published on