Of The Most Popular Clothing Under $35 On Amazon, These 45 Pieces Look The Most Expensive
From statement coats to palazzo pants, these pieces are on-trend — and affordable.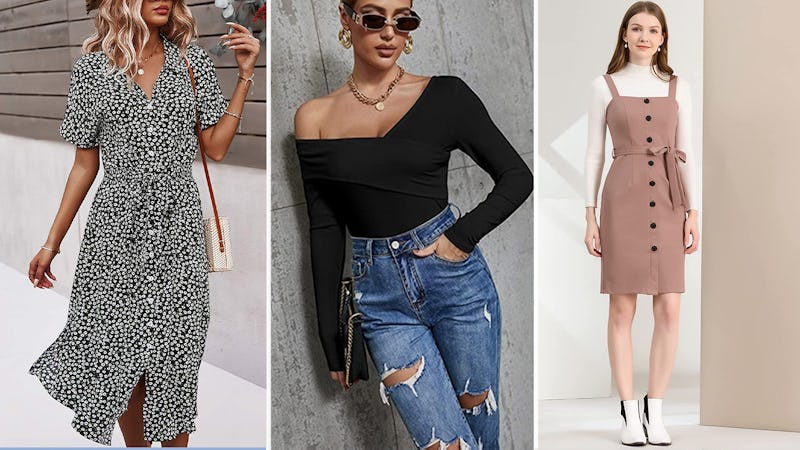 We may receive a portion of sales if you purchase a product through a link in this article.
It can be hard to balance your desire for expensive-looking clothing with a desire to not empty your bank account. Can't there be clothes that look expensive but are actually affordable? Spoiler: the answer is yes and there are so many on Amazon just waiting to grace your closet. This list is full of the most popular clothing on Amazon that costs less than $35, but looks way more expensive.
If you're looking for a cozy shirt-jacket combo (also known as the humble "shacket"), try this thick flannel with bold plaid patterns. If you're looking for a statement jacket that won't break the bank, this shaggy coat has total '70's vibes and would look great paired with some flared jeans and big sunglasses. For a retro look from a different era, try this tight-fitting pencil dress that looks like something out of Mad Men. Work pants tend to be stiff and uncomfortable, but these pleated dress pants have an elastic waist, which you'd never know just by looking at them.
Whether you're looking to upgrade your work wardrobe, find a look for a special occasion, or just want some new and improved casual clothing, this list has tons of quality, affordable pieces that look way more expensive than they really are.
This article was originally published on