Pandora's New Collection Is A Real Work Of Art
Literally. The popular jewellery brand has teamed up with celebrated American artist Keith Haring.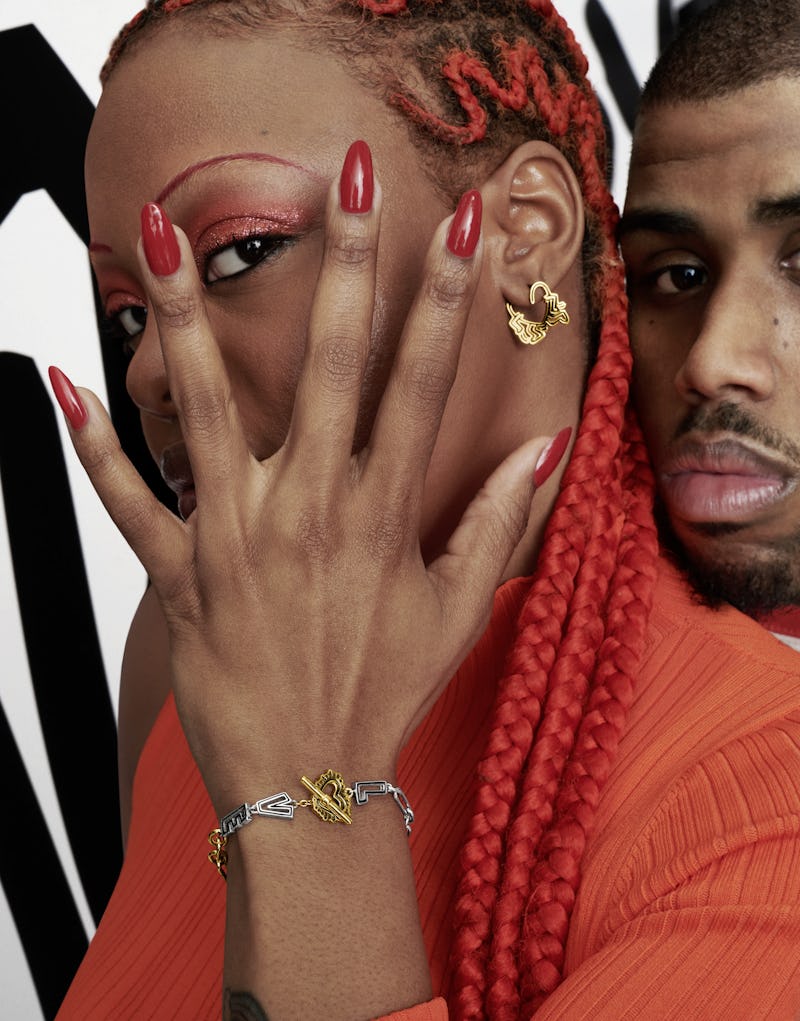 Pandora
During his lifetime, the late Keith Haring was well-known for trying to smash down what he called "the barriers between high and low art." While many of his counterparts focused on charging extortionate amounts for one-off gallery pieces, the New York artist was far more interested in bringing his bright, immediately-recognisable work to the masses, daubing it across the NYC subways, and via the reasonably priced Pop Shop in 1986. But his estate's latest collaboration, with popular jewellery brand Pandora, breaks another barrier: the one between art and jewellery.
Inspired by the bold colours and harsh lines of New York City, and the pressing social causes that Haring championed in his lifetime, the Pandora collection features fourteen pieces in total: eight charms, a charm bracelet, two rings, a necklace, and earrings, turning Haring's most iconic motifs (the barking dog, the dancing cartoon figures, angel baby, and hearts included) and turning them into wearable pieces of art.
"When creating the collection, we did a sort of time travel, connecting directly with the philosophy of an artist that uses his art and vision for inclusion, building a culturally relevant, visual language that is so timeless that it arrives to us as a powerful voice," explain Filippo Ficarelli and Francesco Terzo, the creative directors of Pandora. "We imagine a dialogue with Keith Haring, together using jewellery as a canvas or 'a wall' for sharing a language that we can all speak."
Launching on Sept. 28, the limited-edition collection marks Pandora's first time working with an artist and their estate, which is pretty major. But it won't be around for long: it will only be sold until Nov. 29th, so don't dilly dally. Below are some highlights from the new collab.
Bustle product reviews and recommendations are written and conducted by writers and editors with expertise in their fields. We may receive a portion of sales if you purchase a product through a link in this article.