Princess Diana Wore Electric Blue Eyeliner Before It Was A Thing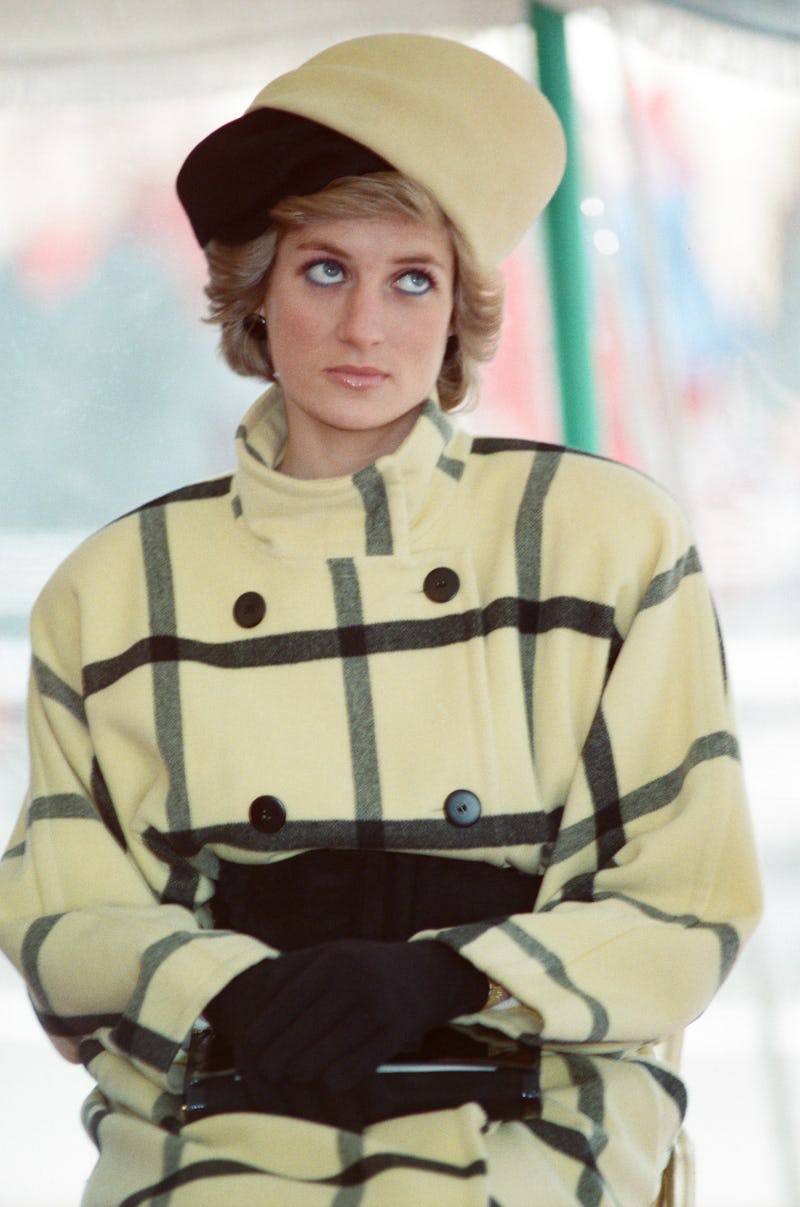 Mirrorpix/Mirrorpix/Getty Images
We may receive a portion of sales if you purchase a product through a link in this article.
In 1997, the same year of her tragic passing, Princess Diana of Wales was the most photographed woman in the world. And nearing 30 years after that day, her memory and overwhelmingly positive impact on the world is still very much pertinent today.
In a few short words, Princess Diana was lovingly known as the "people's princess," sharing her deep empathy for humanity and individuals through her tireless charity work, as well as displaying her adoration for her children in the most relatable ways. Though if you weren't (or aren't still) privy to her character — at the very least, you likely are aware of just how iconic her fashion and beauty moments were at the time. *Cue the revenge dress photos.*
As for her signature beauty look that just so happened to pop up time and time again throughout her life? A minimal makeup look met with a daring pop of electric blue eyeliner on her lower waterline, making her clear, big blue eyes all the more vivid and bright. And just now, the beauty side of TikTok has discovered the ethereal power of matching your eyeliner to your natural eye hue à la Princess Di, instead opting for pastel shades.
Mary Greenwell, her longtime makeup artist, once revealed to ABC News that Princess Diana "realized her best features were her eyes," no doubt leading her to experimenting with bold hues for that eye-catching look.
Anwar Hussein/Getty Images Entertainment/Getty Images
Mirrorpix/Mirrorpix/Getty Images
While she eventually retired the signature blue eyeliner in lieu of more understated shades of beiges and browns (as per her makeup artist's suggestion), her incredible archive of colorful glam moments still serves as timeless inspiration for the modern beauty lover.