Selena Gomez's "American Manicure" Will Make You Rethink French Tips
Your nails, but much better.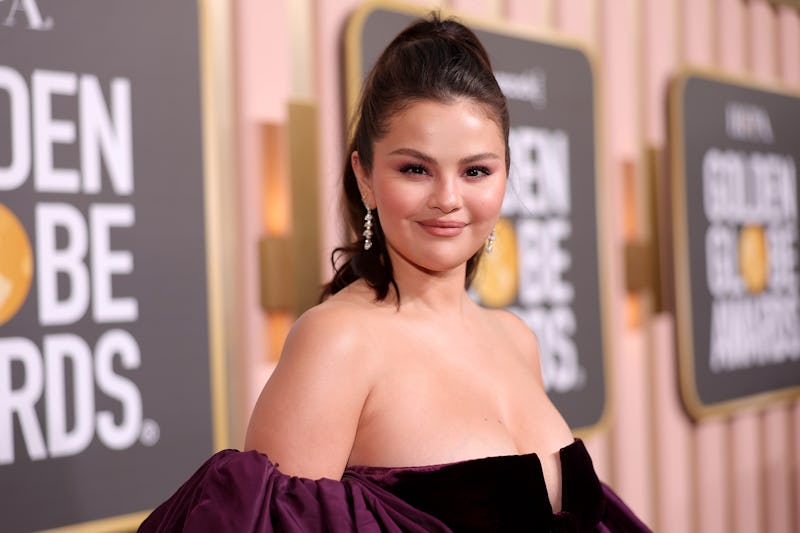 Christopher Polk/NBC/NBCUniversal/Getty Images
When it comes to classic manicures, French nails are perhaps the most loved (and recognized) nail art trend of all time. And while their origin dates back to the '70s, later reviving throughout the 1990s and early 2000s, the iconic white tips are becoming a clear forerunner of the last few years, too.
That being said, modern muses are making slight updates to the beloved French mani, with vanilla French, invisible French, micro French, French fade, and countless more iterations beginning to take center stage. As for the latest A-lister to don their own version of the buzzy, white-tipped trend? Selena Gomez most recently rocked what appears to be a classic French manicure at first glance — but in fact, it's a slightly different version referred to as an "American manicure."
On May 15, celebrity manicurist Tom Bachik posted an image of Gomez's almond shaped American manicure on Instagram, officially cementing it as the new French tips. And while they look similar, there's a small difference that sets them both apart.
Traditionally, a French manicure features a sheer pink base color, with a stark white tip painted on top with sharp, crisp lines. On the other hand, and American manicure is meant to appear a bit softer and less contrasted, featuring a slightly more peach-colored base color, along with a more subtle off-white tip creating the look of "your natural nail beds, but much better." It's the perfect inspo to take you through the spring and summer months, for both manis and pedis.
As for the off-white tip, the lacquer is painted to perfectly line up with the natural color change of your bare nails, making it appear all the much natural, minimal, and beautifully understated.