The Products Christine Quinn Swears By To Get That Selling Sunset Glow
And why she's teaming up with cult British brand Ciaté London.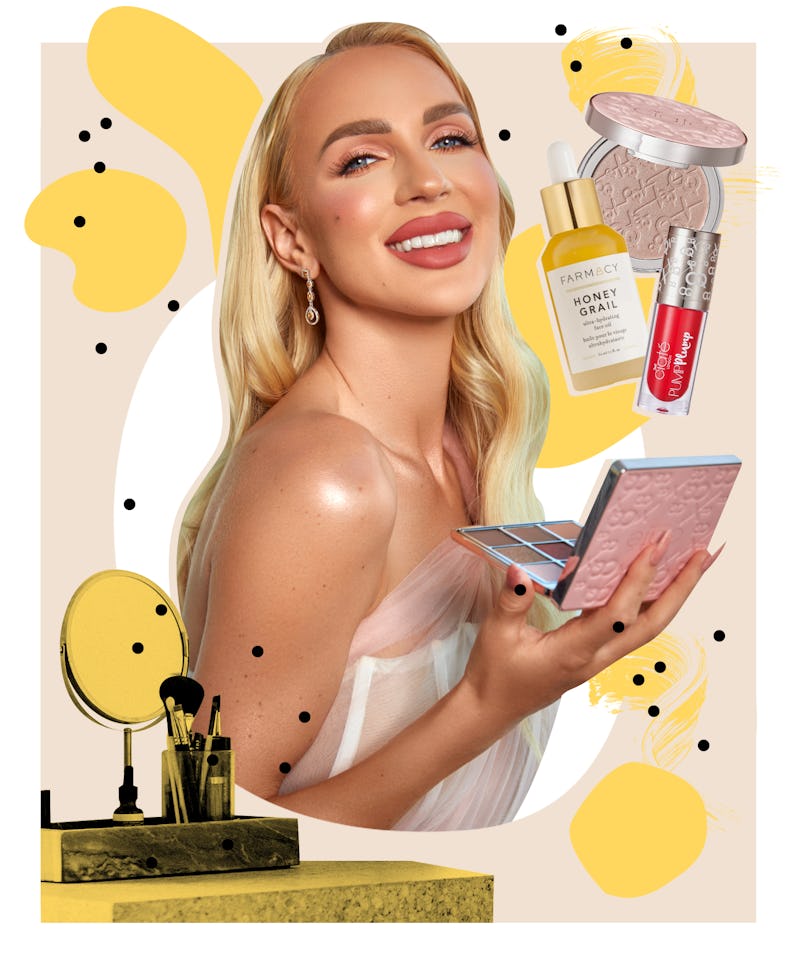 In Bustle's Beauty Detail, we dive into the beauty bags of our favourite talents for intel on the rituals that keep them glowing and the MVPs (most valuable products) they can't live without. Here, Christine Quinn tells Bustle about teaming up with cult British beauty brand Ciaté London, the lipstick colour she loves the most, and the secret to keeping her hair as glam as poss.
"Drama Queen" and "Ca$h Fetish" are two lipstick names that only Christine Quinn could come up with – and successfully sell. But that's why we love her: the brashness, the beauty, the shade. Quinn's cult-status came as swiftly as Selling Sunset landed on Netflix, and with the long wait for season 4 and 5, the world is clearly gagging for more.
"She's strong, wise, and persistent," says Ciaté London founder Charlotte Knight of Quinn. "She fights for what she wants, and when she wants something... she gets it." (A trait, you could argue, the pair have in common.) Knight started the indie British brand in 2009, hoping to fill the "nail care void" in London. It's since become one of the most recognised names on the market, partly thanks to its mission to empower its audience, helped by the PETA-certified and mostly vegan-friendly products.
Like the rest of us, Knight was obsessed with Quinn as soon as she saw her on the Netflix series. So, she did what every other entrepreneur wishes they had done earlier: she reached out with a proposition. "Charlotte saw something in me," explains Quinn. "She wanted to capture both sides of my personality in this collection, and I thought that was really fun, because I don't ever want to do something that is one note. I want to show all sides of me!"
"It was a natural partnership, and totally love at first sight," the Selling Sunset star continues. "Charlotte and I would have these Zoom meetings where we'd finish each other's sentences. It was actually really great to work with people who understood me for once – I don't always get that luxury in the office." (There she is.)
The Ciaté London x Christine Quinn collection is a statement in and of itself, full of bold colours and "next-gen" formulations that put the fun back into make-up. The Thermo Lip Creams, for example, go on in one light-toned lick (Ca$h Fetish), turning a rich burgundy (Drama Queen) with a change in temperature. It sounds like it could verge on the gimmicky, but in truth is fiercely fun – exactly like Quinn.