13 Side Part Hairstyles That Are Far From Emo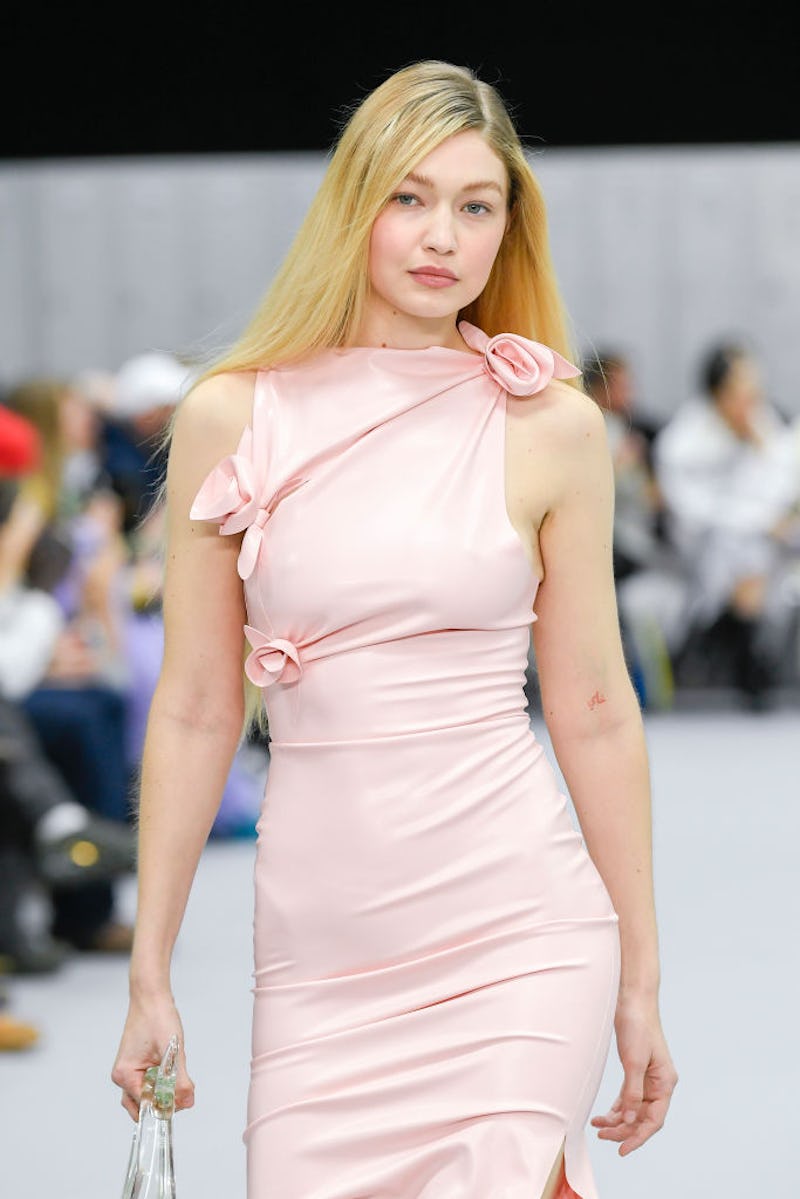 Getty Images/Victor VIRGILE / Contributor
Remember that deep side part you had in middle school that you look back on now and cringe at? Well, it might be time to consider bringing it back, because side part hairstyles are once again in vogue — and it's a far cry from your emo phase. The "Millennial side part," as Gen Z'ers are calling it, is being rebirthed by celebrities, influencers, and beauty lovers alike.
Everyone who went emo in high school or has a forehead insecurity is familiar with the side part (and probably relied on that style for a large portion of their adolescence). You may also be familiar with the battle between Millennials and Gen Z that started not too long ago — the one that has pitted middle parts versus side parts, with the latter being deemed passé by the younger generation. Maybe the shade comes from a childhood of wearing deep side parts, complete with emo bangs and a bowl cut — whatever the case, Gen Z seems to have initiated a mass favoring of middle-parted hair. (Just look at the popularity of curtain bangs.)
Now, however, if you look at celebrities like Megan Fox, Sydney Sweeney, Miley Cyrus, Gigi Hadid, Zendaya, and Selena Gomez, you'll see that the side part is alive and well. Thriving, even. So after years of conforming to the middle part takeover, don't be afraid to step out of your comfort zone and give the side part another go. Maybe it'll be the perfect amount of excitement you need after a few years of repetitive haircut appointments at the salon. The side part provides effortless volume, face-framing prowess, and versatility, after all — keep scrolling for 13 side part hairstyles that prove Gen Z isn't always right.