This Trendy $150 Bag Is Officially My Go-To This Summer
The Y2K throwbacks just keep getting better.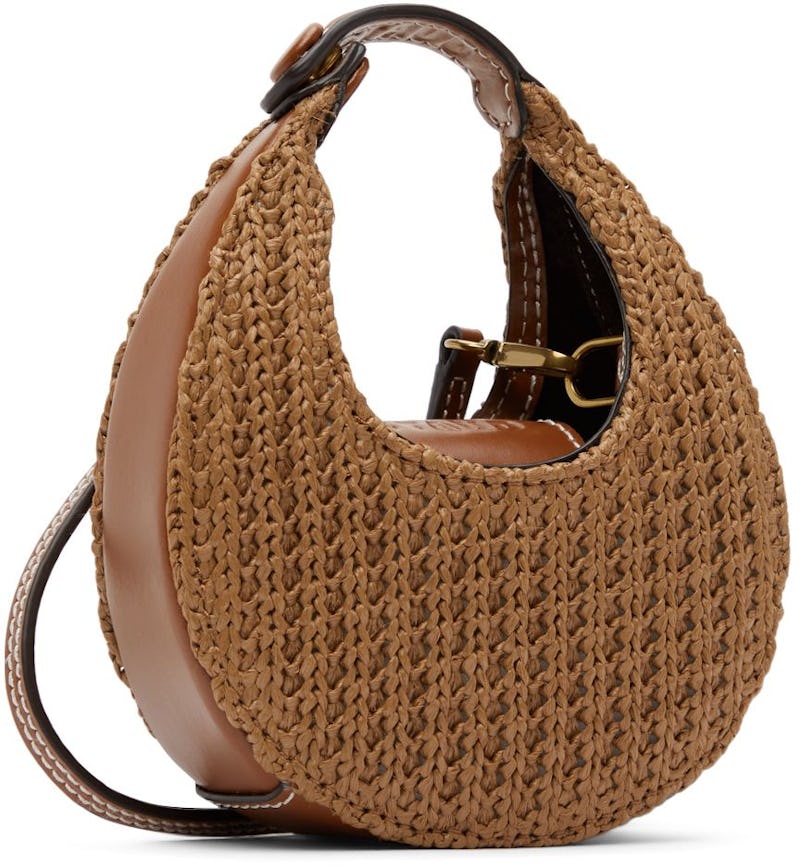 Courtesy of STAUD
Truth be told, I'm typically not one to try every single fashion trend I see on my Instagram and TikTok feeds. (For instance, I'll pass on Cara Delevingne's Met Gala body chains, thank you very much.) But when there is a trend that catches my eye, I most definitely will jump on it ASAP. Case in point: the baguette bag — one of summer 2022's bag trends. Already I've found the perfect baguette bag that's set to become my go-to accessory in the coming months. And the best part? It's on sale!
Courtesy of the brand STAUD, this petite bag actually packs a couple of the season's biggest trends in one neat little package: With Y2K throwbacks such as the aforementioned baguette bags and mini hobos growing in popularity once again, this accessory is undeniably chic.
Made from woven raffia, the bag's crochet texture provides additional unique detailing, giving off major music festival vibes. I can definitely picture my favorite celebs like Camila Cabello and Dove Cameron sporting a bag like this at Coachella — or even just at the grocery store.
What really sets this bag apart though is its versatility: It can be carried by the calfskin handle, or worn over the shoulder or across the body via the adjustable and detachable shoulder strap.
Bustle Shop is Bustle's shoppable guide to editor-approved buys in fashion, beauty, wellness, and lifestyle. We may receive a portion of sales if you purchase a product through a link in this article.
Its tan color will also compliment nearly every summer outfit in your wardrobe. Pair it with your favorite jean shorts and crop top or floral maxi dress. I like to wear mine with my favorite pink dress and flats. It just adds the perfect bit of summery, effortless flare.
A black suede lining completes the design, and the interior is spacious enough for everyday essentials like your wallet, keys, and phone.
And as for that price... Originally clocking in at $150, the STAUD Micro Raffia Moon Bag is now on sale for $122. With all the use you're sure to get out of this bag this summer (like, everyday kind of use), I'd say it's definitely worth it.
More Summer 2022 Bags To Shop Now
Interested in more trendy bags for the summer? Then you're in luck. Scroll below to see more baguette style and mini hobo bags to snatch up now.
Bustle Shop brings you the editor-approved buys we can't get enough of and think you'll adore, too. Best of all, you can shop all of the products above directly on this page without visiting multiple retailers. Simply click on an item to learn more, choose your size or favorite color (if applicable), and then hit "add to cart." When you're done, you can click over to your cart in the top right corner of your screen to purchase all your stellar selects at once. How easy is that?
Questions about shipping, returns, or your order in general? Click here for more information.
Explore more of Bustle Shop (and our fashion, beauty, and lifestyle must-haves) here.