Stylists Say These 40 Basics Look So Good & Are So Cheap On Amazon
These classic styles only look expensive.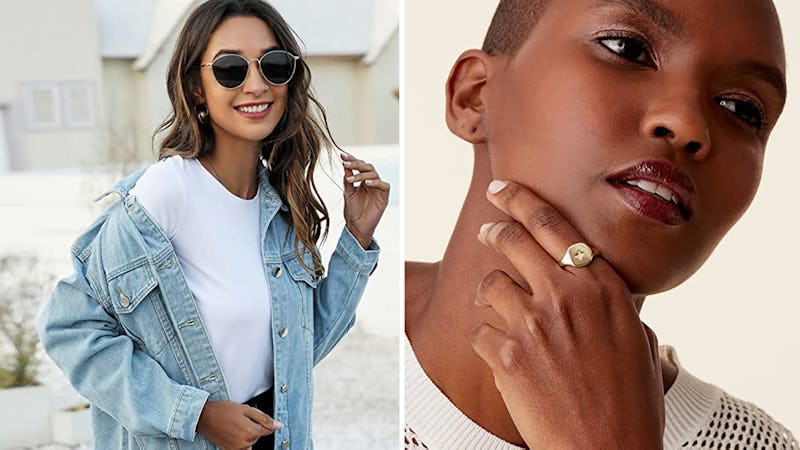 Amazon
We may receive a portion of sales if you purchase a product through a link in this article.
I'll happily pay more for products that truly perform better, but clothes don't often fit into that category. Whether it's $30 or $300, a purse still holds your phone, a sweater still keeps you warm, and earrings still make a statement. That's why I'm a huge fan of cheap, stylish clothes on Amazon that look much more expensive than they are — and it turns out, I'm not the only one.
For this article, Bustle reached out to some experts on the matter: stylists, founders of style publications, and social media influencers. The consensus? You don't have to spend a lot to look nice and feel comfortable. In fact, some of these experts recommend that you don't splurge on the basics, because no matter how much they cost, you're bound to need to replace that white T-shirt. Keep reading to check out some expert advice when it comes to finding trendy but inexpensive basics — plus a few brand recommendations straight from the stylists.