The 10 Best Sunglasses For UV Protection
Style and eye protection, all at once.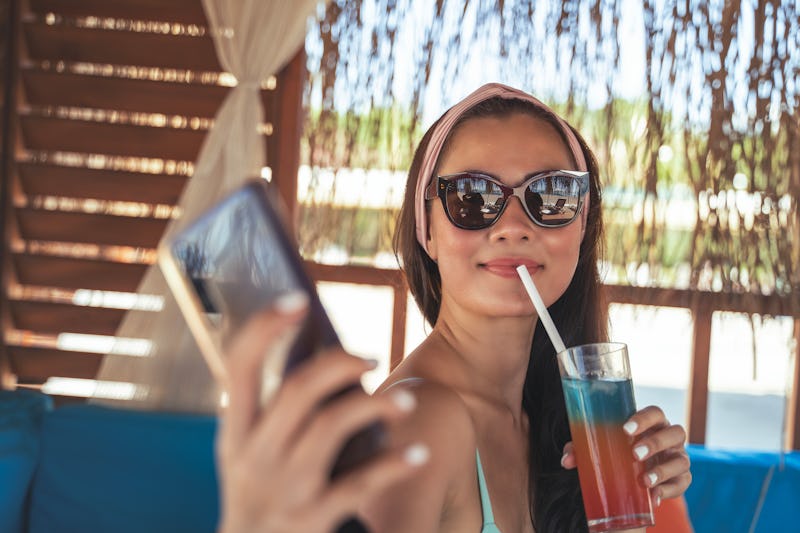 Enes Evren/E+/Getty Images
We may receive a portion of sales if you purchase a product through a link in this article.
Whether you're headed to the beach, the trails, or simply driving to and from work, sunglasses with UV protection can help keep your eyes safe while showcasing your personal style. From chic aviators to sporty wrap-arounds, the best sunglasses for UV protection shield 100% of ultraviolet light, including both UVA and UVB rays. To ensure you're getting that full protection, look for sunglasses with UV400 labels that offer that complete coverage.
What To Consider When Shopping For The Best Sunglasses For UV Protection
As you shop, here are a few important factors to consider to find the perfect pair of sunnies for you:
UV Protection: As mentioned above, a UV400 label will indicate that the lens in question offers 100% protection from both UVA and UVB rays. Some options will even offer protection from UVC rays. Keep in mind that just because a lens has a darker tint, that doesn't mean that it offers more protection.
Polarization: Beyond UV protection, polarized lenses can help protect your eyes, because they reduce glare brought on by reflection or horizontal light. These can be particularly helpful for driving, whether it's snowing or super sunny outside. But keep in mind that while polarized lenses might be able to keep you from squinting, they don't actually provide any UV protection on their own. To protect you from harmful UV rays, polarized lenses need to be combined with a UV-blocking substance.
Aesthetics: Some glasses are strictly for fashion moments (say, a festival-ready aviator or retro-inspired cat eye), while others blend style and utility to give you practical options for activities like skiing, running, or beach sports. Whatever your sunglasses needs may be, you're sure to find a pair below that provides optimal protection from harmful UV rays.
Almost all of the 10 picks below are $30 or less and come highly rated on Amazon.
This article was originally published on