These Cheap Bras & Underwear On Amazon Are Actually Effing Amazing
From spicy lingerie to the perfect comfy hipster.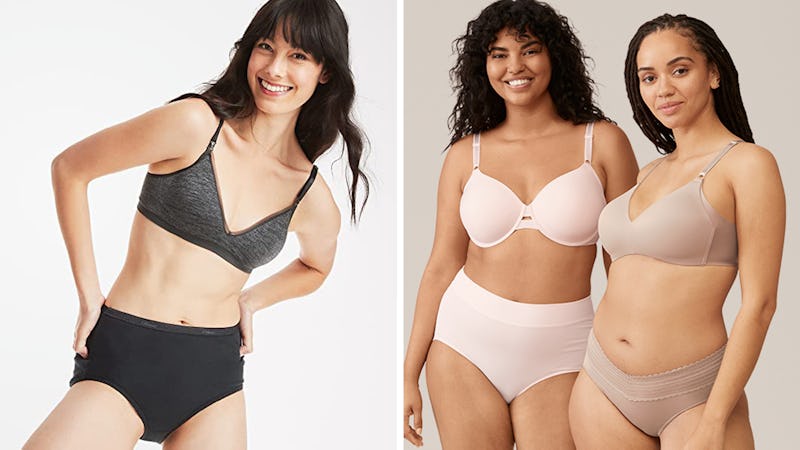 We may receive a portion of sales if you purchase a product through a link in this article.
Have you ever spent hours in the dressing room trying on bras and walked out either feeling discouraged or buying something you still didn't totally love? Samesies — bigtime. But, I decided to make a change for the better in the name of both my body and my bank account — meaning, it's time to find a retailer for my undergarment obsession that I, y'know, can actually afford.
Believe it or not, Amazon is more than just an epic smorgasbord of books, weirdly brilliant kitchen gadgets, and Whole Foods deliveries. In case you missed it, the 'Zon also stocks a well-rounded selection of high-quality intimates that are sensual, practical, minimalistic, sporty... You get the gist. You could even go as far as to say that these cheap bras and underwear on Amazon are actually effing amazing, but I'll go ahead and save you the trouble.
This list covers all manner of lingerie preferences, and each piece is backed by shoppers just like you in the reviews. Want to ditch underwire bras in the new year? Yay, there are plenty of comfy ones below. How about the perfect seamless hipsters that won't show underneath workout leggings? An athleisure must-have, not going to lie.
Ready to shop? Ahead, check out the best affordable bras and panties that fit the budget.
This article was originally published on